IT Engineer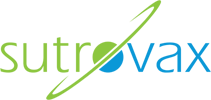 SutroVax
IT, Education
San Carlos, CA, USA
Posted on Thursday, April 27, 2023
Company Profile:
Vaxcyte, Inc. (Nasdaq: PCVX)
is a vaccine innovation company engineering high-fidelity vaccines to protect humankind from the consequences of bacterial diseases. The Company is developing broad-spectrum conjugate and novel protein vaccines to prevent or treat bacterial infectious diseases. Vaxcyte's lead candidate, VAX-24, is a 24-valent, broad-spectrum pneumococcal conjugate vaccine being developed for the prevention of invasive pneumococcal disease (IPD). The Company is re-engineering the way highly complex immunizations are made through modern synthetic techniques, including advanced chemistry and our exclusively licensed XpressCFTM cell-free protein synthesis platform. Unlike conventional cell-based approaches, the Company's system for producing difficult-to-make proteins and antigens is intended to accelerate its ability to efficiently create and deliver high-fidelity vaccines with enhanced immunological benefits. Vaxcyte's pipeline also includes VAX-XP, a PCV with an expanded breadth of coverage of greater than 30 strains; VAX-A1, a prophylactic vaccine candidate designed to prevent Group A Strep infections; and VAX-PG, a therapeutic vaccine candidate designed to slow or stop the progression of periodontal disease. The Company is driven to eradicate or treat invasive bacterial infections, which have serious and costly health consequences when left unchecked. For more information, visit
www.vaxcyte.com
.
Vaxcyte, headquartered in San Carlos, CA, went public in June 2020 and currently has a team of approximately 150 employees and anticipates continued, significant growth. Following the October 2022 follow-on equity offering, which generated approximately $651 million in net proceeds, the Company's balance sheet is further strengthened to advance its pipeline of novel vaccines, including VAX-24. On October 24, 2022, the Company announced positive topline safety, tolerability and immunogenicity data from the Phase 1/2 proof-of-concept study evaluating VAX-24 in adults aged 18-64. The Company believes these results support a best-in-class potential for VAX-24, which was designed to replace the current standard-of-care in adults and children. VAX-24 is being investigated for the prevention of IPD, which can be most serious for infants, young children, older adults and those with immune deficiencies or certain chronic health conditions. Given the global impact of pneumococcal disease remains significant, the public health community continues to advocate for vaccines that can offer broader protection to prevent IPD. Vaxcyte's PCV franchise, consisting of VAX-24 and VAX-XP, is designed specifically to address this need and has the potential to deliver the broadest protection for this very serious disease. We believe that our PCVs could receive regulatory approval based on successful completion of clinical studies utilizing well-defined surrogate immune endpoints, consistent with how other PCVs have obtained regulatory approval in the past, rather than requiring clinical field efficacy studies.
Summary:
Vaxcyte is looking for an experienced IT Engineer to provide exceptional end-user support, administrative ownership and technical leadership for our IT tools and technologies, hardware, conference room A/V, productivity applications and business systems. The ideal candidate has in-depth experience supporting cloud-first, multi-tenant environments. This role requires a self-starter attitude working in a highly collaborative team environment. This is primarily an on-site role yet allows a degree of work-from-home flexibility. Work is performed at Vaxcyte's new San Carlos, California headquarters. This position reports to the Head of IT Infrastructure and Technology.
Essential Functions:
Provide outstanding technical support with excellent communication and customer service.
Possess strong problem-solving skills with the ability to listen to the user's concerns, identify problems and develop a plan for resolution.
Plan, organize, schedule, and supervise the day-to-day technical support activities, including troubleshooting, customer service issues, approvals, and installations.
Lead by example within IT operations for ticket triage and operational excellence.
Measure, monitor, and maintain team's ability to meet or exceed Service Level Agreements (SLA).
Monitor and maintain critical IT infrastructure, including equipment, access, license management, upgrades, patch management, and troubleshooting.
Monitoring systems for availability and security. Take corrective actions as needed.
Manage hardware and software assets.
Provide end-user support for conference room technologies.
Assist in the development and maintenance of policies and procedures for software and hardware.
Help lead, implement, and support in-scope IT projects.
Provide administrator-level, hands-on support for in-scope technology platforms.
Document processes and create user training manuals / knowledge base articles.
Develop, test, and deploy images and application packages.
Scale our endpoint management tools, network and AV infrastructure, on-boarding and off-boarding procedures, helpdesk request handling, identity and access management, and overall IT processes.
Maintain security patching for supported desktop applications and operating systems.
Own integrations and IT needs at our headquarters including lab space.
Keep current with the latest technologies and determine what new technology solutions and implementations will meet ongoing business demand.
Understand and apply best practices with managing data, e.g., file shares, on-site and cloud backup and recovery, including DR.
Requirements:
5+ years of relevant experience and can demonstrate your ability to leverage a deep understanding of IT operations, strong communications skills and the ability to work with a varying range of users.
Bachelor's degree in information systems, computer science or related field is a plus.
Self-starter who can prioritize and work autonomously based on common goals and objectives with little direct supervision and as a part of a team.
Thrive working with cross functional teams, ability to understand technical requirements when working with non-technical teams and translate the project into a clear story that keeps everyone aligned.
Proven analytical and problem-solving abilities.
Strong leadership, communication, and customer service skills.
Knowledge of ticketing system management (FreshService a plus).
A deep understanding of Identity and Asset management concepts.
Strong knowledge of enterprise applications, tools and operating systems, including Windows, Office 365, Azure AD, Intune/Autopilot, Okta SSO/MFA, Cisco Meraki firewall, switches, AP's.
System administration expertise across a range of SaaS systems.
Passionate about resolving issue root causes.
Experience working with API's and have a natural drive for automation and simplification.
Automation and Programming experience is a plus. Proficiency in one or more scripting languages.
Ability to handle stressful situations with a high sense of responsibility.
Ability to adhere to all company policies, confidentiality, safety regulations and procedures.
Experience utilizing remote access tools to troubleshoot.
Ability to remain current with new software developments and learn new technologies quickly.
Experience and knowledge of ITIL governance and practices.
Good understanding of cybersecurity and policies.
Knowledge of audio-visual systems and basic AV troubleshooting.
Reports to: VP, IT and Facilities
Location: San Carlos, CA
Compensation:
The compensation package will be competitive and includes comprehensive benefits and an equity component.
Salary Range: $104,000 - $112,000
Send resumes to:
Vaxcyte, Inc.
825 Industrial Road, Suite 300
San Carlos, CA 94070