Associate Director, Quality Assurance, Combination Product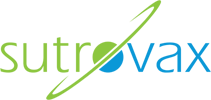 SutroVax
Product, Quality Assurance
San Carlos, CA, USA
Posted on Sunday, April 23, 2023
Vaxcyte, Inc. (Nasdaq: PCVX)
is a vaccine innovation company engineering high-fidelity vaccines to protect humankind from the consequences of bacterial diseases. The Company is developing broad-spectrum conjugate and novel protein vaccines to prevent or treat bacterial infectious diseases. Vaxcyte's lead candidate, VAX-24, is a 24-valent, broad-spectrum pneumococcal conjugate vaccine being developed for the prevention of invasive pneumococcal disease (IPD). The Company is re-engineering the way highly complex immunizations are made through modern synthetic techniques, including advanced chemistry and our exclusively licensed XpressCFTM cell-free protein synthesis platform. Unlike conventional cell-based approaches, the Company's system for producing difficult-to-make proteins and antigens is intended to accelerate its ability to efficiently create and deliver high-fidelity vaccines with enhanced immunological benefits. Vaxcyte's pipeline also includes VAX-XP, a PCV with an expanded breadth of coverage of greater than 30 strains; VAX-A1, a prophylactic vaccine candidate designed to prevent Group A Strep infections; and VAX-PG, a therapeutic vaccine candidate designed to slow or stop the progression of periodontal disease. The Company is driven to eradicate or treat invasive bacterial infections, which have serious and costly health consequences when left unchecked. For more information, visit
www.vaxcyte.com
.
Vaxcyte, headquartered in San Carlos, CA, went public in June 2020 and currently has a team of approximately 150 employees and anticipates continued, significant growth. Following the October 2022 follow-on equity offering, which generated approximately $651 million in net proceeds, the Company's balance sheet is further strengthened to advance its pipeline of novel vaccines, including VAX-24. On October 24, 2022, the Company announced positive topline safety, tolerability and immunogenicity data from the Phase 1/2 proof-of-concept study evaluating VAX-24 in adults aged 18-64. The Company believes these results support a best-in-class potential for VAX-24, which was designed to replace the current standard-of-care in adults and children. VAX-24 is being investigated for the prevention of IPD, which can be most serious for infants, young children, older adults and those with immune deficiencies or certain chronic health conditions. Given the global impact of pneumococcal disease remains significant, the public health community continues to advocate for vaccines that can offer broader protection to prevent IPD. Vaxcyte's PCV franchise, consisting of VAX-24 and VAX-XP, is designed specifically to address this need and has the potential to deliver the broadest protection for this very serious disease. We believe that our PCVs could receive regulatory approval based on successful completion of clinical studies utilizing well-defined surrogate immune endpoints, consistent with how other PCVs have obtained regulatory approval in the past, rather than requiring clinical field efficacy studies.
Essential Functions:
Provide QA oversight for all stages of the Design Control Process and manufacturing.
Ensure the performance and quality of combination products conforms to regulatory requirements.
Work with internal stakeholders and CMOs to address and resolve drug-device combination product, process, and quality issues.
Lead the implementation of risk management strategies as it pertains to drug-device combination products.
Review and approve complex quality deviations and investigations.
Lead/Participate in the development of corrective and preventative action plan.
Provide guidance and impact assessments for change controls.
Establish and maintain the quality systems as applicable to combination product.
Promote a quality mindset and quality excellence approach to all activities.
Responsible for batch disposition.
Review and approve all lifecycle documentation and deliverables.
Participates in contract service provider audits.
Requirements:
BS or BA with 7 years relevant industry experience.
Knowledge and experience in Risk Management principles.
Knowledge in both clinical and commercial product desired.
Strong Management and process improvement skills.
Demonstrated excellent verbal, written, and interpersonal skills.
Demonstrated experience leading and contributing through influence and working in cross functional teams.
All Vaxcyte employees require vaccination against COVID-19.
Reports to: Executive Director, Quality Assurance
Location: San Carlos, CA
Compensation:
The compensation package will be competitive and includes comprehensive benefits and an equity component.
Salary Range: $176,000 - $190,000
Send resumes to:
careers@vaxcyte.com
Vaxcyte, Inc.
825 Industrial Road, Suite 300
San Carlos, CA 94070