Senior Director, Regulatory Writing, Regulatory Affairs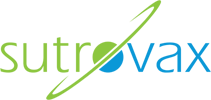 SutroVax
Legal, Sales & Business Development
San Carlos, CA, USA
Posted on Wednesday, April 19, 2023
Company Profile:
Vaxcyte, Inc. (Nasdaq: PCVX)
is a vaccine innovation company engineering high-fidelity vaccines to protect humankind from the consequences of bacterial diseases. The Company is developing broad-spectrum conjugate and novel protein vaccines to prevent or treat bacterial infectious diseases. Vaxcyte's lead candidate, VAX-24, is a 24-valent, broad-spectrum pneumococcal conjugate vaccine being developed for the prevention of invasive pneumococcal disease (IPD). The Company is re-engineering the way highly complex immunizations are made through modern synthetic techniques, including advanced chemistry and our exclusively licensed XpressCFTM cell-free protein synthesis platform. Unlike conventional cell-based approaches, the Company's system for producing difficult-to-make proteins and antigens is intended to accelerate its ability to efficiently create and deliver high-fidelity vaccines with enhanced immunological benefits. Vaxcyte's pipeline also includes VAX-XP, a PCV with an expanded breadth of coverage of greater than 30 strains; VAX-A1, a prophylactic vaccine candidate designed to prevent Group A Strep infections; and VAX-PG, a therapeutic vaccine candidate designed to slow or stop the progression of periodontal disease. The Company is driven to eradicate or treat invasive bacterial infections, which have serious and costly health consequences when left unchecked. For more information, visit
www.vaxcyte.com
.
Vaxcyte, headquartered in San Carlos, CA, went public in June 2020 and currently has a team of approximately 150 employees and anticipates continued, significant growth. Following the October 2022 follow-on equity offering, which generated approximately $651 million in net proceeds, the Company's balance sheet is further strengthened to advance its pipeline of novel vaccines, including VAX-24. On October 24, 2022, the Company announced positive topline safety, tolerability and immunogenicity data from the Phase 1/2 proof-of-concept study evaluating VAX-24 in adults aged 18-64. The Company believes these results support a best-in-class potential for VAX-24, which was designed to replace the current standard-of-care in adults and children. VAX-24 is being investigated for the prevention of IPD, which can be most serious for infants, young children, older adults and those with immune deficiencies or certain chronic health conditions. Given the global impact of pneumococcal disease remains significant, the public health community continues to advocate for vaccines that can offer broader protection to prevent IPD. Vaxcyte's PCV franchise, consisting of VAX-24 and VAX-XP, is designed specifically to address this need and has the potential to deliver the broadest protection for this very serious disease. We believe that our PCVs could receive regulatory approval based on successful completion of clinical studies utilizing well-defined surrogate immune endpoints, consistent with how other PCVs have obtained regulatory approval in the past, rather than requiring clinical field efficacy studies.
Summary:
The Senior Director, Regulatory Writing, Regulatory Affairs is recognized as a significant scientific contributor and subject matter expert in the development of content, nonclinical and clinical, for regulatory submissions.
Essential Functions:
Content development for nonclinical/clinical reports and regulatory documents in collaboration with cross-functional subject matter experts
Perform literature searches and other information research that contributes to the medical and scientific integrity of regulatory documents.
Analysis, interpretation, and summarization of nonclinical and clinical information for regulatory submissions
Critical review of documents and reports to ensure that the supporting nonclinical and clinical information is accurate and adequate for the regulatory and product development objectives.
Ensure nonclinical and clinical content quality and consistency across documents and submissions.
Manage the lifecycle of regulatory documents and global submissions that include nonclinical/clinical information, including of the Investigator's Brochure, INDs, IMPD. responses to regulatory agency requests and other information updates, briefing books, clinical study reports, and pharmacology reports.
Requirements:
Bachelor's degree and 10+ years of experience writing clinical and nonclinical documents in the pharmaceutical industry.
Experience with the full lifecycle of investigational products, preclinical through approval and post-marketing
In-depth knowledge of and practical experience with regulatory requirements as they pertain to submission content.
Experience with vaccine development and/or devices is a plus Excellent skills in oral and written communications, leadership and mentoring regulatory personnel, developing and adhering to timelines, negotiation skills, integrity and adaptability.
Accustomed to fast-paced, highly regulated environment with the ability to work independently and manage direct reports.
Technologically savvy with the ability to quickly learn software applications and must work well with others.
Troubleshoot as needed.
Proficient MS Office (Word, Excel, Outlook, PowerPoint) and Adobe Acrobat.
Excellent organization skills and sound attention to detail.
All Vaxcyte employees require vaccination against COVID-19.
Knowledge:
Understanding of drug development process and knowledgeable of IND and BLA/MAA and other global submission requirements.
Fluent understanding of regulatory submission processes and requirements including eCTD principles and lifecycle management.
Solid understanding of systems and electronic technologies used to support regulatory submissions and records management. Preferred application and use of electronic submission publishing tools and/or document management systems.
Preferred understanding of nonclinical, clinical and CMC development and fluent with the phases, processes and techniques used within these environments.
Understanding of ICH guidelines pertaining to drug/vaccine development.
Reports to: Senior Vice President of Regulatory Affairs
Location: San Carlos, CA
Compensation:
The compensation package will be competitive and includes comprehensive benefits and an equity component.
Base salary: $243,000 - $255,000
Send resumes to:
Vaxcyte, Inc.
825 Industrial Road, Suite 300
San Carlos, CA 94070