Business Intelligence Developer/Junior Business Intelligence Developer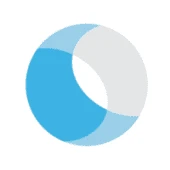 Signant Health
Software Engineering, Operations, Data Science
Romania
Posted on Tuesday, September 12, 2023
Business Intelligence Developer
Tuesday, September 12, 2023
Business Intelligence Developer
This is a Hybrid or Remote, full-time regular role, based in Romania. Our office is located in Iasi. You can also work remotely as long as you reside in Romania.

Want to do the Best Work of Your Life?
Working at Signant Health puts you at the very heart of the world's most exciting sector - a high-growth, dynamic company in an extraordinary industry. We're radically changing the clinical trial landscape, driving change through the technology and innovations we create and the services we deliver to our customers.
Our Smart Signals software platform is the market-leading eCOA (Electronic Clinical Outcome Assessment) solution for clinical trials. Patients, clinicians, and caregivers around the world use this platform daily to report outcomes in clinical trials by using mobile devices and personal computers. This is an exciting opportunity to learn, and for rewarding professional development in a high-growth industry.

Where do you fit in?
We're on the hunt for a new Business Intelligence Developer for one of our teams. Through this position you will provide data driven solutions to customer and end user needs in clinical trials. You'll use your expertise in data visualization and data analytics to develop dynamic online reports for data captured in clinical trials.
You will deliver robust, high-quality data visualization and reporting solutions using Oracle SQL, Qlik Sense and the proprietary Trial Max platform. Prior knowledge of these skills would be advantageous.

Want to join the Best Team of Your Life?
We're looking for people who are excited by the potential to make a difference in the world. You don't need to have a clinical background to thrive at Signant. You need to be decisive, open to celebrating mistakes, able to communicate transparently and inclusively, and someone your team can count on. Most of all you need to be yourself!

As part of our team, your main responsibilities will be:
Identify customer and end user needs for data visualization and reporting and create solutions in collaboration with the customer.
Guide the technical developer in the design of the database and data structures to optimize the visualizing and reporting of data according to the project needs.
Design and create dynamic online reports using SQL, XML and Qlik Sense (BI reporting tool) for a broad range of clinical research projects.
Participate in client/design/review meetings as needed, acting as an ambassador.
Provide guidance to the client on the most suitable solution, ensuring that all recommendations are achievable.
Ensure definition of done (including unit testing) is met for reports and support verification and validation activities for reports.
Investigate and propose solutions for change in requirements or potential issue/bug.
Perform billable application work, including system reviews and sales prototypes at customer sites.
Provide a high quality service and on time delivery of report sets for the client.
Support onboarding and training/mentoring of new hires.
You'll need to bring:
Good proficiency in SQL
Ability to understand customer problems and propose solutions, experience in collaborating with customers and/or end users
Good time management and communication skills
Ability to work independently, demonstrate problem solving skills and ability to escalate when necessary
Ability to provide succinct and accurate feedback to the client and the teams about progress and outcomes
Ability to remain calm under pressure and handle multiple tasks at any one time
We'd be thrilled to hear that you also have:
Proficiency in XML
Python or related scripting language experience is a plus
A Bachelor's Degree in computer science, mathematics, statistics, programming, related degree or equivalent experience
And finally, here are the ways of working that will help you succeed at Signant:
You enjoy problem-solving and have a constructive can-do attitude.
You're motivated by working in a fast-growing global company.
You're self-driven, active and want to continuously learn new things.
You have great communication skills in English, both spoken and written, and can articulate technical details succinctly.
You like to share knowledge as a way to advance organizational learning.
Does this sound like something you'd like to explore? Then we'd love to hear from you!
Please apply below. We review and respond to every application, keep an eye on your inbox for our reply.
Please note that Signant does not accept unsolicited resumes from Third Party vendors.
#LI-REMOTE #LI-ME1
At Signant Health, accepting difference isn't enough—we celebrate it, we support it, and we nurture it for the benefit of our team members, our clients and our community. Signant Health is proud to be an equal opportunity workplace and is an affirmative action employer. We are committed to equal employment opportunity regardless of race, color, ancestry, religion, sex, national origin, sexual orientation, age, citizenship, marital status, disability, gender identity or veteran status.
Other details
Pay Type

Salary

Employment Indicator

Regular