Communication Specialist- Operations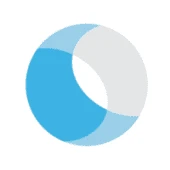 Signant Health
Operations
Bucharest, Romania
Posted on Wednesday, August 9, 2023
Communication Specialist- Operations
Tuesday, August 8, 2023
Communications Specialist - Operational Excellence
ROLE PURPOSE:
We're on the lookout for a Communications Specialist-OpEx to craft clear and concise Global Operations communications. The right candidate will be responsible for creating content spanning various platforms—from our Operations intranet and newsletters to vital Global Operations announcements. Furthermore, the role requires the development of job aides, standard operating procedures, and detailed work instructions aligning with all Global Operations functional areas.

KEY ACCOUNTABILITIES:
Masterfully plan, draft, and disseminate potent content across various internal platforms.
Engage, advise, and back stakeholders—including upper management—to bolster strategic and operational data.
Spearhead the enhancement of the Operations Navigator space on Signant's intranet, ensuring it's an effective reflection of our brand.
Display a knack for meeting deadlines and churning out top-tier documentation in line with stakeholder prerequisites.
Draft, revamp, or refine operations-centric content, ensuring clarity and efficacy for a broad audience spectrum.
Guarantee all communications are in harmony with Signant's ethos, fostering a supportive environment for both our team and stakeholders.
KNOWLEDGE, SKILLS & ATTRIBUTES:
Educational Background: Bachelor's Degree in Communications, Journalism, or Marketing, or substantial relevant experience.
Command over English: Superior written English skills with an emphasis on clarity.
Proficient Writing: Top-tier writing, editing, and proofreading acumen with an innate ability to source narratives from team members.
Teamwork & Attitude: A fervent team player with an unwavering "can do" spirit and adept relationship-building prowess.
Organizational Skills: An adept multitasker capable of managing shifting priorities against the backdrop of tight deadlines.
Attention to Detail: An unerring eye for detail, encompassing technical accuracy, consistency, and impeccable grammar.
Virtual Collaboration: Adept at liaising with stakeholders across diverse time zones and locations, with prior virtual team experience being a notable plus.
Technical Proficiency: Skilled in Microsoft Office suite, especially SharePoint Modern. Familiarity with Confluence is a decided advantage.
Are you ready to elevate your career with a pioneering organization?
Embrace this opportunity and be part of our dynamic Global Operations team, Apply now! #L1-AS1
At Signant Health, accepting difference isn't enough—we celebrate it, we support it, and we nurture it for the benefit of our team members, our clients and our community. Signant Health is proud to be an equal opportunity workplace and is an affirmative action employer. We are committed to equal employment opportunity regardless of race, color, ancestry, religion, sex, national origin, sexual orientation, age, citizenship, marital status, disability, gender identity or veteran status.
Other details
Job Family

Operations

Job Function

AMK-Advertising/Marketing Communications

Pay Type

Salary