Senior Commercial Business Development Manager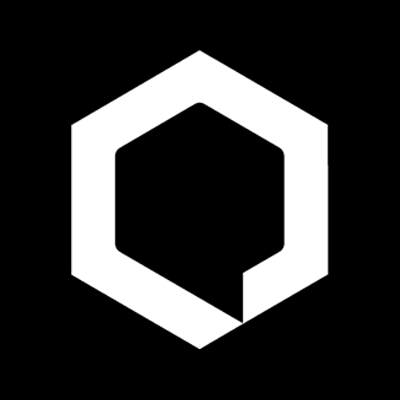 Quantum SI
Sales & Business Development
London, UK
Posted on Tuesday, October 24, 2023
Company Description
Quantum-Si is pioneering a new generation of technology to create the market of Next Generation Protein Sequencing (NGPS). Similar to Next Generation DNA Sequencing (NGS), which gave us a blueprint of what could happen by studying our DNA, NGPS enables an unbiased view of the proteome through improved scale, resolution, and sensitivity leading to better understanding of disease and improved general health.
We operate at the intersection of biochemistry, chemistry, hardware, molecular biology, photonics, semiconductor chips, and software with a goal to drive a digital transformation of a $44 billion dollar proteomics market.
Join us on the journey to transform healthcare, motivated by the idea that the products you work on will change the lives of millions of people around the world.
Job Description
We are seeking a business development manager located in the Cambridge/London area to drive sales and expand accounts in their assigned territory. The role reports into the commercial leader. A successful candidate will have an enthusiastic, entrepreneurial work ethic. This person will work closely with marketing, product management, and customer success groups.
As part of our team, your core responsibilities will be:
Develop appropriate accounts and specific sales plans for each of the product lines in the portfolio to meet sales goals and objectives.
Successfully managed a complex sales process for capital equipment, reagents and software services, and close sales.
Deliver effective scientific/technical pitch presentations and demonstrations of the Protein sequencing platform.
Demonstrate, install if needed, and gain customer acceptance of the platform system at customer sites.
Provide regular updates on progress towards meeting assigned goals.
Effectively utilize CRM database (salesforce.com) as well as other sales and enablement tools
Accurately manage sales pipeline activities by managing existing customers and continuously working to expand our customer base.
Attend trade shows and conferences when possible
All other duties signed as necessary
Qualifications
Baseline skills/experiences/attributes:
Bachelor degree in life science and 5+ years or equivalent commercial experience, specifically sales and business development experience in proteomics, molecular biology or DNA sequencing markets.
Located in the Cambridge / London, UK area.
Track record selling capital equipment and reagents is a must.
Strong relationships in Pharma, biotech and academic research organizations is a must. Relationships in Drug Discovery & Development and in biological drug development is a plus.
Strong knowledge base of proteomics assay methodologies including immunoassays and mass spectrometry, and workflows experience is a plus.
Demonstrated track record in lead generation and in prospecting. Proven track record of meeting and exceeding sales targets.
Strong desire to win business and establish long-term customer relationships.
Confident energetic "Hunter" mentality.
Highly adaptable and independent.
Thrives in a startup, rapidly growing, company environment. Can pivot when necessary and stay positive.
Excellent verbal and written skills, great computer skills.
Take initiative and have a strong growth mindset.
Must be able to travel up to 50% of the time.
Ideally, you also have these skills/experiences/attributes (but it's ok if you don't!):
Graduate degree in life sciences preferred.
You Deeply Identify with Core Quantum-Si Values:
Team: We are stronger as a unit and collectively committed to the goal and each other.
Accountability: Be accountable to the goal, the team and yourself.
Passion: We are enthusiastic and dedicated to expanding scientific understanding and its impact.
Excellence: Be aggressive and have a sense of urgency but take pride in each task taken on.
Transparency: We align as an organization and communicate success and challenge.
Competitive: We do not fear but learn from making mistakes. We play to win!
Diversity: Each individual regardless of role makes a difference and impacts our progress.
Additional Information
We offer great perks:
Competitive salaried compensation - we value our employees and show it
Equity - we want every employee to be a stakeholder
The opportunity to build a revolutionary healthcare product and save millions of lives!
Quantum-Si does not accept agency resumes.
Quantum-Si is an E-Verify and equal opportunity employer regardless of race, color, ancestry, religion, gender, national origin, sexual orientation, age, citizenship, marital status, disability or Veteran status. All your information will be kept confidential according to EEO guidelines.