Senior Manager, Reagent Development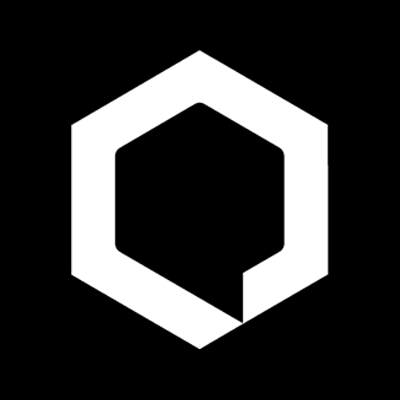 Quantum SI
San Diego, CA, USA
Posted on Thursday, July 13, 2023
Company Description
Quantum-Si is pioneering a new generation of technology to create the market of Next Generation Protein Sequencing (NGPS). Similar to Next Generation DNA Sequencing (NGS), which gave us a blueprint of what could happen by studying our DNA, NGPS enables an unbiased view of the proteome through improved scale, resolution, and sensitivity leading to better understanding of disease and improved general health.
We operate at the intersection of biochemistry, chemistry, hardware, molecular biology, photonics, semiconductor chips, and software with a goal to drive a digital transformation of a $44 billion dollar proteomics market.
Join us on this journey to transform healthcare, motivated by the idea that the products you work on will change the lives of millions of people around the world.
Job Description
We are seeking an experienced Senior Manager of Reagent Development to drive development of kits and reagents at Quantum-Si. This product development lead role will be responsible for productizing the technologies transferred from our research group using our Product Development Process (PDP) and Tech Transfer Process, so products are effectively transferred to manufacturing scale up groups.
As part of our team, your core responsibilities will be:
Oversee the key deliverables in product development, including methods development, stability studies and validation work.
Collaborate with cross-functional teams, including research and technology development, marketing, operations, and quality, to drive efficient transfer, ensure product quality, and meet stakeholder requirements.
Ensure all products and applications adhere to our standards, quality assurance protocols, and industry best practices.
Collaborate with the Quality team to ensure standards are being met.
Optimize resource allocation, including personnel to maximize productivity and efficiency.
Qualifications
Baseline skills/experiences/attributes:
Master's degree in a relevant scientific field, preferably in Life Sciences or a related discipline with at least 8 years experience or equivalent education/experience. PhD preferred but not necessary.
Proven track record with 3-5 years of experience managing a team in product development in the Life Science industry.
Demonstrated experience in managing teams and delivering results.
Excellent communication and interpersonal skills, with the ability to effectively engage and influence stakeholders at all levels.
Proficiency in project management, Product Development (PDP) methodologies and tools.
A strong commitment to quality.
You Deeply Identify with Core Quantum-Si Values:
Team: We are stronger as a unit and collectively committed to the goal and each other.
Accountability: Be accountable to the goal, the team and yourself.
Passion: We are enthusiastic and dedicated to expanding scientific understanding and its impact.
Excellence: Be aggressive and have a sense of urgency but take pride in each task taken on.
Transparency: We align as an organization and communicate success and challenge.
Competitive: We do not fear but learn from making mistakes. We play to win!
Diversity: Each individual regardless of role makes a difference and impacts our progress.
Additional Information
We offer great perks:
Competitive salaried compensation - we value our employees and show it
Equity - we want every employee to be a stakeholder
Fully covered medical insurance plan along with a generous company sponsored health reimbursement account, and dental & vision coverage - as a health-tech company, we place great worth on our teams' well-being
Company paid life insurance, short term and long term disability
Flexible Paid Time Off - personal responsibility for managing our own time, workload and results plus 14 paid holidays inclusive of MLK Day, Juneteenth, Indigenous People's Day and Veterans Day
Parental Leave - we provide a generous 10 week parental leave and additional 6-8 weeks pregnancy related leave for birthing parents
Pre-tax commuter benefits - we make your commute more reasonable
Free onsite meals
401k plan - we facilitate your retirement goals
Beautiful office near the ocean-front in historic Guilford, Connecticut OR Beautiful office in the heart of San Diego
The opportunity to build a revolutionary healthcare product and save millions of lives!
The estimated base salary range for this role based in the United States of America is: $150,000 - $170,000. Compensation decisions are dependent on several factors including, but not limited to, level of the position, an individual's skills, knowledge and abilities, location where the role is to be performed, internal equity, and alignment with market data. Additionally, all full-time employees are eligible for our discretionary bonus program and equity as part of the compensation package.
For this role, we provide visa assistance for qualified candidates.
Quantum-Si does not accept agency resumes.
Quantum-Si is an E-Verify and equal opportunity employer regardless of race, color, ancestry, religion, gender, national origin, sexual orientation, age, citizenship, marital status, disability or Veteran status. All your information will be kept confidential according to EEO guidelines.