VP of EMEA Sales & Service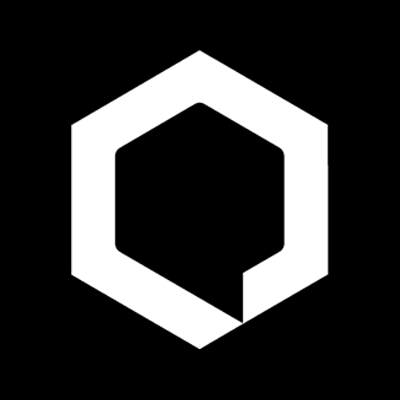 Quantum SI
Sales & Business Development
Germany
Posted on Friday, June 9, 2023
Company Description
Quantum-Si is pioneering a new generation of technology to create the market of Next Generation Protein Sequencing (NGPS). Similar to Next Generation DNA Sequencing (NGS), which gave us a blueprint of what could happen by studying our DNA, NGPS enables an unbiased view of the proteome through improved scale, resolution, and sensitivity leading to better understanding of disease and improved general health.
We operate at the intersection of biochemistry, chemistry, hardware, molecular biology, photonics, semiconductor chips, and software with a goal to drive a digital transformation of a $44 billion dollar proteomics market.
Join us on the journey to transform healthcare, motivated by the idea that the products you work on will change the lives of millions of people around the world.
Job Description
The VP of EMEA Sales and Service will be responsible for leading the company's sales and service operations and teams within Europe, Middle East and Africa, with immediate focus on major markets in Europe. The ideal candidate will be located in a major metro location in UK, Germany or France and will have a proven track record of driving revenue growth, building high-performance teams, and delivering exceptional customer experiences in the life sciences industry.
As part of our team, your core responsibilities will be:
Develop and execute the company's EMEA sales and service strategy to achieve growth targets and increase market share, including our operational approach to begin selling in international geographies.

Lead, motivate and develop a team of highly motivated sales professionals that are accountable to deliver on revenue, funnel, and activity targets.

Work with Senior Leadership across functions to support and develop EMEA infrastructure, strategy, and operational support.

Stand up international and local service operations, including customer service, technical service and instrument repair/depot with a fit for purpose organization to meet the needs of a growing and developing commercial footprint.

Build Field Applications Team, training, and enablement team to support sales cycle and sales process for our portfolio.

Work with Marketing and Product teams to implement effective sales strategies, and campaigns.

Establish and maintain strong relationships with key stakeholders, including customers, partners and regulatory bodies, to support business growth.

Develop and manage budgets for all departments and ensure all activities are executed within plan.

Communicate regularly with the executive team to provide update on sales forecast and funnel to support overall cashflow projections for the corporation.
Qualifications
Baseline skills, experiences, and attributes:
>

15 years of sales/service management experience with at least 10 years in life sciences and/or biotechnology.

Significant experience in start up environments to assess needs and requirements to build.

Experience standing up sales organization from scratch, building teams.

Proven track record of delivering revenue growth.

Excellent strategic and analytical skills.

Strong leadership skills, with ability to be decisive and take quick action.
Travel
Domestic and international travel 25% - 40% of the time depending on location
Additional Information
We offer great perks:
Competitive salaried compensation - we value our employees and show it

Equity - we want every employee to be a stakeholder

Flexible Paid Time Off and Parental Leave

The opportunity to build a revolutionary healthcare product and save millions of liv

es!
Quantum-Si does not accept agency resumes.
Quantum-Si is an E-Verify and equal opportunity employer regardless of race, color, ancestry, religion, gender, national origin, sexual orientation, age, citizenship, marital status, disability or Veteran status. All your information will be kept confidential according to EEO guidelines.