Frontend Engineer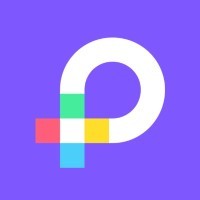 PicnicHealth
Software Engineering
United States
Posted on Wednesday, April 19, 2023
Frontend Engineer
San Francisco, CA / Remote
Healthcare needs good data. At PicnicHealth, we are building deep real-world datasets fueling cutting-edge research while giving patients control of their own medical record data. These complete, clinically-rich datasets produce unique insights — across dozens of diseases — to ultimately get the right treatments into patients' hands faster. We do this by working directly with patients and leveraging state of the art machine learning to transform messy medical records into structured, research-ready datasets. To date we've helped tens of thousands of patients securely access their records and proactively contribute to advancing research in diseases that impacts their lives.
We raised $60 million in funding in a Series C in April 2022 led by B Capital Group. Our existing investors Felicis Ventures and Amplify Partners also joined the round, bringing the total we have raised to more than $100 million.
And we are just getting started! If you are looking to join an award winning, mission-driven, motivated team that is making a real impact across millions of people's lives, PicnicHealth might just be the place for you.
The Opportunity
PicnicHealth has experienced remarkable growth, with a growing user base of patients and research partners utilizing our products for medical record access and data analysis. Our dedication to enhancing patient experience and advancing research fuels the ongoing development of new features and functionality. As a Senior Frontend Engineer, you'll join our Experience squad and collaborate with skilled engineers, designers, and product managers, playing a crucial role in shaping the future of healthcare technology.
In this role, you'll own frontend infrastructure and take on essential projects, such as improving testing standards, upgrading the build system, and developing our design system. You'll also help uplevel the broader team by implementing new standards and best practices. We seek a skilled web specialist passionate about crafting seamless user experiences and making a meaningful impact on patient lives. Your expertise will be vital in advancing our mission and ensuring our continued success in the healthcare industry.
Relevant Tech Stack: React, Node, Javascript, GraphQL, Hasura, Postgres
As the Frontend Engineer, you will be responsible for:
Developing new features and enhancements for our consumer-facing apps using React

Collaborating with the product and design teams to create seamless user experiences

Improving and maintaining our build systems and design systems

Ensuring optimal performance and responsiveness of our web applications

Mentoring team members on web best practices and contributing to a positive team culture
You are a great fit if you:
Have a Bachelor's degree in Computer Science or a related field

Possess 5+ years of professional experience in frontend development, with a strong focus on the React ecosystem

Have experience with build systems, design systems, and consumer-facing apps

Are proficient in HTML, CSS, and JavaScript, with a deep understanding of web performance

Exhibit strong communication and collaboration skills
We expect all team members to be motivated to be amazing in their roles and, ultimately, to move the PicnicHealth mission forward.
Perks & Benefits @PicnicHealth
At PicnicHealth you get to solve real problems with real solutions, great tech, and great people.
We're a remote first team and expect to travel to in-person gatherings up to 4 times a year. For our team members in the Bay Area we can offer a hybrid set up to work from the SF office on a flexible schedule.
You also get:
Competitive salary

Comprehensive benefits including above market Health, Dental, Vision

Family friendly environment

Flexible time off

401k plan

Free PicnicHealth account

Equipment and internet funds for home office set up
Equal Opportunity Statement
PicnicHealth is committed to promoting an inclusive work environment free of discrimination and harassment. We value a diverse and balanced team where everyone can belong.