Head of Clinical Operations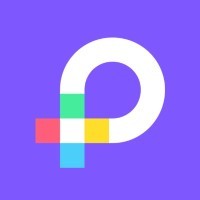 PicnicHealth
Operations
United States
Posted on Tuesday, March 7, 2023
Head of Clinical Operations
San Francisco, CA / Remote
Healthcare needs good data. At PicnicHealth, we are building deep real-world datasets fueling cutting-edge research while giving patients control of their own medical record data. These complete, clinically-rich datasets produce unique insights — across dozens of diseases — to ultimately get the right treatments into patients' hands faster. We do this by working directly with patients and leveraging state of the art machine learning to transform messy medical records into structured, research-ready datasets. To date we've helped tens of thousands of patients securely access their records and proactively contribute to advancing research in diseases that impacts their lives.
We're excited to announce $60 million in funding in a Series C led by B Capital Group. Our existing investors Felicis Ventures and Amplify Partners also joined the round, bringing the total we have raised to more than $100 million.
And we are just getting started! If you are looking to join an award winning, mission-driven, motivated team that is making a real impact across millions of people's lives, PicnicHealth might just be the place for you.
The Opportunity
In this fast-paced role, you will be tasked with building and scaling a site-engagement strategy, processes and operations for clinical trials that integrate PicnicHealth's real world data capabilities. You will have the opportunity to interact with senior audiences within the company and across our partners and customers to build and scale new to market capabilities.
You will work with top pharma and biotech companies to define, build and execute on cutting-edge real-world data solutions integrated into all stages of the clinical trial process.
As the Head of Clinical Operations you will be responsible for:
Building and leading a team focused on building and shaping scalable strategy and operations for traditional site-based, decentralized and hybrid studies

Responsible for study execution, implementation and success by working with cross functional collaborators and managing timeline and resources

Work closely with CROs and other third-party vendors to provide oversight and ensure study success

Be an internal and external subject matter expert on Clinical Operations needs and requirements

Helping to shape new to market trial offerings in partnership with product and commercial teams internally and sponsors, vendors and CROs

Partnering with Regulatory team to define requirements upfront and ensure that solutions meet all legal, regulatory and customer requirements

Collaborating with Commercial and Product Marketing teams to understand and assess market opportunity and incorporate customer feedback to evolve offerings

Building, scoping and leading investment cases to support future growth of the team and business
You are a great fit if you have:
A BA/BS degree or higher, preferably in life sciences

7-10 years clinical trial project management experience in the pharmaceutical (or related) industry

2+ years experience working in a startup or other high-growth environment

Expert knowledge of regulatory requirements, including FDA and ICH/GCP regulations and guidelines including the use of real world data in regulatory submissions

Expertise overseeing traditional site-based studies and innovative decentralized or hybrid trials, including interacting directly with sponsors, sites (physical and virtual), vendors, and CROs
Understanding of how real world data can be used to supplement traditional interventional studies

Experience integrating novel technology at participating sites and ensuring effective rollouts by CROs

Have strong interpersonal skills, able to build relationships both internally and externally with stakeholders at various levels

Have strong communication skills; you will be sharing progress to stakeholders regularly

Experience managing teams of site-facing personnel including training and mentorship
We expect all team members to be motivated to be amazing in their roles and, ultimately, to move the PicnicHealth mission forward.
Perks & Benefits @PicnicHealth
At PicnicHealth you get to solve real problems with real solutions, great tech, and great people.
We offer a hybrid set up for our team: team members in the Bay Area can work from the SF office on a flexible schedule; remote team members are expected to travel to in-person gatherings up to 4 times a year.
You also get:
Competitive salary

Comprehensive benefits including above market Health, Dental, Vision

Family friendly environment

Flexible time off

401k plan

Free PicnicHealth account

Equipment and internet funds for home office set up
Equal Opportunity Statement
PicnicHealth is committed to promoting an inclusive work environment free of discrimination and harassment. We value a diverse and balanced team where everyone can belong.