IT Manager - San Francisco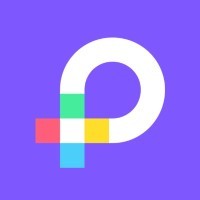 PicnicHealth
IT
San Francisco, CA, USA
Posted on Wednesday, March 1, 2023
IT Manager - San Francisco
San Francisco, CA
Healthcare needs good data. At PicnicHealth, we are building deep real-world datasets fueling cutting-edge research while giving patients control of their own medical record data. These complete, clinically-rich datasets produce unique insights — across dozens of diseases — to ultimately get the right treatments into patients' hands faster. We do this by working directly with patients and leveraging state of the art machine learning to transform messy medical records into structured, research-ready datasets. To date we've helped tens of thousands of patients securely access their records and proactively contribute to advancing research in diseases that impacts their lives.
We raised $60 million in funding in a Series C led by B Capital Group. Our existing investors Felicis Ventures and Amplify Partners also joined the round, bringing the total we have raised to more than $100 million.
And we are just getting started! If you are looking to join an award winning, mission-driven, motivated team that is making a real impact across millions of people's lives, PicnicHealth might just be the place for you.
The Opportunity
We are looking for an IT manager to join us in our San Francisco office. You will work closely with our existing and incoming employees to ensure they have all the tools needed to be successful in their roles, helping solve technology problems as they arise. You will also work across the company to ensure we have the right technologies in place, assessing new vendors and ensuring we efficiently use existing ones. You will be core to the SF office, which will include some light office management work.
As the IT Manager, you will be responsible for:
Onboarding and hardware management - Acquisition of equipment and setup.

Troubleshoot software and hardware failures.

Maintain and secure company data.

Maintain a secure email system, data and voice servers, and voicemail system

Manage IT vendor relationships

Identify and detect network problems related to company-owned or leased equipment.

Install, repair, and ensure preventative maintenance of technology equipment; and related web-based electronic systems

Provide timely attention to all internal IT Helpdesk requests, for local and remote based users.

Provide initial incident response for unplanned system outages and send out update notifications to all staff.

Ensure IT infrastructure follows industry, security and contractual requirements.

Execute IT strategy and drive continuous performance improvement.

Develop and implement policies related to network security, disaster recovery, and IT infrastructure.

Develop and maintain effective lines of communication with leadership and end users to understand their present and future information needs and systems requirements.

Perform ongoing support and maintenance of all hardware, software, and network components.
You are a great fit if you:
5+ years experience in IT systems management required

3 years experience leading internal IT needs

Experience implementing a ticketing system or building processes for IT support required

Implemented new IT software tools

Must be able to come into SF office 2-3 times per week + during onsite weeks
We expect all team members to be motivated to be amazing in their roles and, ultimately, to move the PicnicHealth mission forward.
Perks & Benefits @PicnicHealth
At PicnicHealth you get to solve real problems with real solutions, great tech, and great people.
We offer a hybrid set up for our team: team members in the Bay Area can work from the SF office on a flexible schedule; remote team members are expected to travel to in-person gatherings up to 4 times a year. Our next Company Wide Onsite will be in February 2023.
You also get:
Competitive salary

Comprehensive benefits including above market Health, Dental, Vision

Family friendly environment

Flexible time off

401k plan

Free PicnicHealth account

Equipment and internet funds for home office set up
Equal Opportunity Statement
PicnicHealth is committed to promoting an inclusive work environment free of discrimination and harassment. We value a diverse and balanced team where everyone can belong.