Scientist I, In Vivo Pharmacology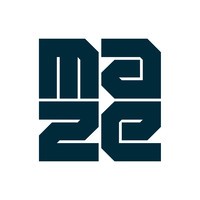 Maze Therapeutics
South San Francisco, CA, USA
Posted on Thursday, November 2, 2023
The Position:
Are you ready to make a meaningful impact in the world of pharmaceuticals? At Maze Therapeutics, we're on a mission to transform patient care through genetically informed therapies, focusing on common diseases like chronic kidney disease. We're looking for a Scientist to join our Pharmacology team where you'll play a leading role in groundbreaking in vivo pharmacology studies and contribute to preclinical disease models and pharmacodynamic/target engagement assays, with special attention on the renal therapeutic area. Your work will be crucial in supporting Maze's drug discovery and development projects.
Our dedication to novel mechanistic targets means that we often tackle challenging and exhilarating tasks. Prior to identifying novel small molecule lead compounds, you may utilize techniques in transgenic mice or use ASO approaches to provide preclinical proof of concept, ensuring that a clinical solution is not just possible, but on the horizon. While not mandatory, prior experience in preclinical (rodent) renal disease models, familiarity with disease biomarker analysis (e.g., by ELISA and Western blot), and basic histology skills will give you a head start. You should thrive in the dynamic environment of a small biotech company and be ready to engage in multiple projects simultaneously.
This role will report to the Associate Director of Pharmacology.
Your Impact:
Design and conduct in vivo studies

and associated biomarker

analyses

to investigate target engagement or efficacy of small molecules (and potentially ASOs)

in mouse and rat pharmacodynamic and disease models

to support early lead identification and lead optimization

Analyze pharmacodynamic

/disease model data and present your findings to various audiences including the Pharmacology group, project teams, and company meetings within Maze

Represent the Pharmacology department on multi-disciplinary project core teams, ensuring

seamless interaction with the

M

edicinal

C

hemistry,

B

iology, and DMPK groups

.

This includes coordinating activities related to

optimal

timing of test material supply, sample bioanalysis, and

assistance

with PK/PD data analysis and interpretation

Guiding and

encouraging

the professional growth of junior team members

Adopt and lead routine histology activities

to support in vivo disease model studies in the Pharmacology or Biology groups

Interact with external partners or CROs

to manage studies and analyses as necessary
Skills and Qualifications:
Ph.D. (or equivalent experience) in pharmacology or related field
Excellent communication skills and the ability to work in a team-based environment with passion and enthusiasm for pharmacology and drug discovery
Experience establishing rodent in vivo pharmacodynamic and disease models to evaluate the activity of small molecule drug candidates
Experience dosing via multiple routes (e.g., PO, IV, SC, and IP), biological sample collection, anesthetizing, and euthanizing rodents is essential.
Basic surgical skills (e.g., blood vessel catheterization) are advantageous
Ability to identify, highlight, and interpret relevant scientific literature to inform work and develop new protocols, and learn any new technologies and techniques that may be useful
Aptitude for maintaining flexibility to respond to changing project priorities
Some experience providing scientific mentorship to junior colleagues within the team
Detail-oriented and highly organized, taking pride in the quality of your work
About Maze Therapeutics
Maze Therapeutics is a biopharmaceutical company that is harnessing the power of human genetics to transform the lives of patients, with a focus on genetically informed therapies for common diseases such as chronic kidney disease. Maze applies variant functionalization in tandem with advanced data science methods and a robust suite of research and development capabilities to advance a pipeline of novel precision medicines. Maze has developed the Maze Compass PlatformTM, a proprietary, purpose-built platform to understand and integrate the critical step of variant functionalization into each stage of drug development. Utilizing the Maze Compass PlatformTM, Maze is building a broad portfolio of wholly owned and partnered programs. Maze is based in South San Francisco.
Our People
Maze is comprised of a team of passionate and creative professionals committed to discovering and delivering transformative medicines to patients suffering from both rare and common genetic diseases. We are fostering a culture that encourages vision, initiative and the development of talent. Our supportive work environment inspires creative thinking and freedom of expression, resulting in a stimulating atmosphere where people enjoy coming to work. While we have a passion for advanced science and pride ourselves on excellence in execution, ultimately, everything we do is about patients.
---
Our Core Values
Further Together – Our path is paved with challenges, but with resilience and a team-first mentality, we'll achieve our mission.
Impact Obsessed – We embrace the bold, take calculated risks, and learn from our mistakes to improve the lives of others.
Stand True – Our integrity is foundational; it guides us no matter the obstacle.
---
The expected annual salary range for employees located in the San Francisco Bay Area is $114,000 - $140,000. Additionally, this position is eligible for an annual performance bonus. Maze performs position-based compensation benchmarking to industry market data to ensure we pay competitive wages. Determination of starting salary will depend upon a variety of job-related factors, which may include professional experience, skills, and job location. The expected salary range for this role may be modified in the future.
Maze offers a robust benefits package to our eligible employees including competitive medical, dental, and vision insurance, mental health offerings, equity incentive plan, 401(k) program with employer match and a generous holiday and PTO policy.