Senior Medical Director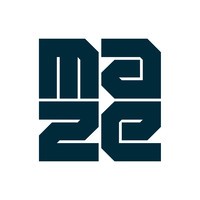 Maze Therapeutics
South San Francisco, CA, USA
Posted on Thursday, October 19, 2023
The Position:
At Maze Therapeutics, we are genetic navigators igniting a revolution in biotech. We're assembling a team of passionate, creative, and dedicated professionals, and we're on a mission to turn groundbreaking genetic discoveries into life-saving medicines. Right now, we're looking for a Senior Medical Director to join our Clinical Science team and take a leading role in pioneering the future of healthcare.
As a Senior Medical Director, you'll be at the forefront of translating innovative genetic insights into clinical reality. Your expertise will drive the development of groundbreaking treatments for renal diseases, with a particular focus on the APOL1 chronic kidney disease program. Your work will encompass everything from shaping early-stage clinical trials to developing strategies for a game-changing small molecule that targets APOL1 – a key genetic driver of chronic kidney disease.
But that's not all. Maze Therapeutics has a second program in kidney disease for you to spearhead following closely behind APOL1. You'll also contribute to our broader clinical development efforts, spanning renal, cardiac, and metabolic diseases. In short, you'll be at the heart of pioneering medical breakthroughs that have the power to transform lives.
To succeed in this role, you'll need to thrive in a fast-paced, collaborative environment. You'll oversee all facets of our clinical programs, working closely with senior management, functional leaders, and technical experts in drug discovery, translational science, and clinical development. Your leadership will be highly visible and cross-functional, requiring exceptional communication skills and the ability to unite diverse teams towards a common goal.
Your Impact:
Lead

all aspects of

the APOL1

clinical

team, including the design and conduct of

Phase 1 and 2

trials

and

strategic planning for

product registration.

Serve as medical monitor for the APOL1 early development studies and support medical oversight of other clinical stage assets at Maze

.

Engage

with

a range of external stakeholders, including scientific advisory boards and

patient advocacy groups

,

to

gain insights to inform clinical development plans and

build awareness and enthusiasm for the APOL1 development program and other Maze pipeline assets

.

Partner with Clinical Development Operations to

identify

and select study investigators and sites and

b

uild strong professional relationships with study investigators.

Partner with Clinical Development Operations to

identify

, select, and oversee vendors and CROs to support program needs

.

Develop and integrate timelines and budgets

for

clinical activities with overall company timelines and goals, in close coordination with project management, CMC, nonclinical development, regulatory affairs, and other stakeholders

.

Serve as primary clinical author on

key scientific communications and

clinical-regulatory documents

, including abstract presentations,

study protocols

.

Provide

clinical input

to support drug discovery and translational science activities

for other preclinical assets at Maze.
Leadership Competencies
Communication and Influence

Role models clear communication and open two-way conversations.

Reinforces an environment where people feel heard and their opinions are valued.

Inspires followership despite differing initial opinions.

Teamwork and Collaboration

Champions collaborations and connections across Maze.

Establishes team norms and expectations.

Seeks opportunities to spotlight team and individual contributions in public forums.

Execution and Results

Develops recommendations to seize on opportunities and mitigate obstacles that could

impact

long-term success.

Coaches

others on resource management and work distribution/delegation.

Aligns work to Maze's strategy, mission, and vision.

Develop Others and Self

Develops staff capabilities to handle delegation of responsibilities.

Encourages staff to develop and execute personal stretch goals.

Identifies and recommends ways to increase inclusive leadership.
Skills and Qualifications:
M

.

D

.

with a minimum of

6

+ years of

drug development

industry experience, including experience as a clinical study medical monitor

Board eligibility/certification, coupled with clinical experience or fellowship in nephrology, endocrinology,

cardiology

or similar subspecialty (preferred).

Expertise in planning and

oversight

of clinical trials

, including CRO and site selection, as well as nurturing relationships with investigators, site study staff, patient advocacy groups, and

other

third parties.

Experience in

early stage

development is preferred.

Exceptional leadership and communication skills, enabling you to translate corporate

objectives

into actionable plans that consistently deliver high-quality data on time and within budget.

A positive and enthusiastic disposition, adaptability to changing environments, and unwavering personal and ethical standards in pursuit of corporate goals.

Willingness to travel domestically and internationally

(

10

to

15%)

for vendor visits, industry conferences, regulatory meetings, advisory boards, and other essential gatherings.
About Maze Therapeutics
Maze Therapeutics is a biopharmaceutical company that is harnessing the power of human genetics to transform the lives of patients, with a focus on genetically informed therapies for common diseases such as chronic kidney disease. Maze applies variant functionalization in tandem with advanced data science methods and a robust suite of research and development capabilities to advance a pipeline of novel precision medicines. Maze has developed the Maze Compass Platform TM, a proprietary, purpose-built platform to understand and integrate the critical step of variant functionalization into each stage of drug development. Utilizing the Maze Compass PlatformTM, Maze is building a broad portfolio of wholly owned and partnered programs. Maze is based in South San Francisco.
Our People
Maze is comprised of a team of passionate and creative professionals committed to discovering and delivering transformative medicines to patients suffering from both rare and common genetic diseases. We are fostering a culture that encourages vision, initiative and the development of talent. Our supportive work environment inspires creative thinking and freedom of expression, resulting in a stimulating atmosphere where people enjoy coming to work. While we have a passion for advanced science and pride ourselves on excellence in execution, ultimately, everything we do is about patients.
Our Core Values
Further Together – Our path is paved with challenges, but with resilience and a team-first mentality, we'll achieve our mission.
Impact Obsessed – We embrace the bold, take calculated risks, and learn from our mistakes to improve the lives of others.
Stand True – Our integrity is foundational; it guides us no matter the obstacle.
---
The expected annual salary range for employees located in the San Francisco Bay Area is $325,000 to $363,000. Additionally, this position is eligible for an annual performance bonus.
Maze performs position-based compensation benchmarking to industry market data to ensure we pay competitive wages. Determination of starting salary will depend upon a variety of job-related factors, which may include professional experience, skills, and job location. The expected salary range for this role may be modified in the future.
Maze offers a robust benefits package to our eligible employees including competitive medical, dental, and vision insurance, mental health offerings, equity incentive plan, 401(k) program with employer match and a generous holiday and PTO policy.