Director, Head of Chemical Development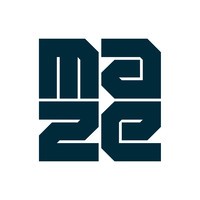 Maze Therapeutics
Other Engineering
South San Francisco, CA, USA
Posted on Saturday, September 2, 2023
The Position:
The Tech Ops organization is looking for a Head of Chemical Development to lead the chemical development function encompassing Maze programs from early phase through late phases to treat patients with severe rare and common diseases.
You will drive the development and implementation of robust synthetic processes to support internally generated small molecule programs to support the manufacturing of drug substances for clinical studies. You will coordinate and manage multiple CMOs with the goal of routinely delivering drug substances for toxicological and clinical studies. Working closely with the R&D organization (Research, Quality, Clinical Development, and Regulatory), you will develop drug substance manufacturing strategies to meet Maze's objectives of translating genetic insights into medicines
This position reports to the VP of Technical Operations.
Your Impact:
Leading phase appropriate design, implementation of synthetic processes for regulatory starting materials, intermediates, and APIs to deliver a robust chemical synthesis process into registration batch campaign.
Establishing the framework for the control strategy for the drug substance.
Reviewing proposals from Contract Manufacturing Organizations (CMOs). Performing appropriate due diligence to ensure CMOs can support the requirements of individual chemical development programs effectively.
Implementing QbD and DoE principles at appropriate development stages
Supporting pre-validation (such as PAR studies and purging studies) and validation activities for drug substance
Authoring and reviewing relevant CMC sections for regulatory filings.
Being responsible for the functional budget projection and operate within the budget
Leadership Competencies
Communication and Influence

Builds communication channels across Maze for sharing information
Influences Senior Management decisions through persuasive arguments
Respectfully addresses differing opinions leading to support of decision

Teamwork and Collaboration

Champions partnerships and connections across Maze
Proactively addresses issues that could result in breakdown of team relationships
Spotlights team and individual contributions in public forums

Execution and Results

Addresses gaps and leverages strengths to get best results
Maintains a steadying presence and clarifies priorities during change
Anticipates and removes barriers that put functional/corporate goals at risk

Develop Others and Self

Removes barriers to staff development and empowers them to make their own decisions
Stays current on industry trends and keeps direct-reports prepared and responsive
Skills and Qualifications:
Ph.D. in synthetic organic chemistry with a minimum 12 years of experience in the small molecule pharmaceutical industry.
Laboratory training and hands-on experience in a kilo laboratory setting required.
Comprehensive understanding of the process techniques for polymorph screening and particle size optimization
Ability to interact and effectively share synthetic route design and process development knowledge with cross functional teams.
Comprehensive understanding of cGMPs, ISO, and ICH guidelines, and industry best practices.
Understanding of Design of Experiments (DOE) and Quality by Design (QbD) principals.
Effective communication within a cross-functional team setting and through line management
Self-directed and proactive, with the ability to thrive in fast-paced, dynamic environment with high performance colleagues to deliver high impactful results
Collaborative spirit establishing trust, seeking knowledge, and utilizing your expertise to generate best outcomes
Ability to travel as necessary (up to 20%) to deliver CMC goals through external partners.
About Maze Therapeutics
Maze Therapeutics is a biopharmaceutical company that is harnessing the power of human genetics to transform the lives of patients, with a focus on genetically informed therapies for common diseases such as chronic kidney disease. Maze applies variant functionalization in tandem with advanced data science methods and a robust suite of research and development capabilities to advance a pipeline of novel precision medicines. Maze has developed the Maze Compass Platform TM, a proprietary, purpose-built platform to understand and integrate the critical step of variant functionalization into each stage of drug development. Utilizing the Maze Compass PlatformTM, Maze is building a broad portfolio of wholly owned and partnered programs. Maze is based in South San Francisco.
Our People
Maze is comprised of a team of passionate and creative professionals committed to discovering and delivering transformative medicines to patients suffering from both rare and common genetic diseases. We are fostering a culture that encourages vision, initiative and the development of talent. Our supportive work environment inspires creative thinking and freedom of expression, resulting in a stimulating atmosphere where people enjoy coming to work. While we have a passion for advanced science and pride ourselves on excellence in execution, ultimately, everything we do is about patients.
Our Core Values
Further Together – Our path is paved with challenges, but with resilience and a team-first mentality, we'll achieve our mission.
Impact Obsessed – We embrace the bold, take calculated risks, and learn from our mistakes to improve the lives of others.
Stand True – Our integrity is foundational; it guides us no matter the obstacle.
The expected annual salary range for employees located in the San Francisco Bay Area is $217,500 – $242,000. Additionally, this position is eligible for an annual performance bonus. Maze performs position-based compensation benchmarking to industry market data to ensure we pay competitive wages. Determination of starting salary will depend upon a variety of job-related factors, which may include professional experience, skills, and job location. The expected salary range for this role may be modified in the future.
Maze offers a robust benefits package to our eligible employees including competitive medical, dental, and vision insurance, mental health offerings, equity incentive plan, 401(k) program with employer match and a generous holiday and PTO policy.