Senior Research Associate, Cellular Modeling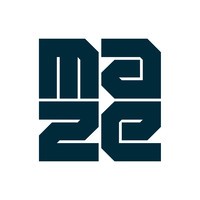 Maze Therapeutics
San Francisco, CA, USA
Posted on Saturday, April 1, 2023
About Maze Therapeutics
Maze Therapeutics is a biopharmaceutical company that is harnessing the power of human genetics to transform the lives of patients, with a focus on genetically informed therapies for common diseases such as chronic kidney disease. Maze applies variant functionalization in tandem with advanced data science methods and a robust suite of research and development capabilities to advance a pipeline of novel precision medicines. Maze has developed the Maze Compass Platform TM, a proprietary, purpose-built platform to understand and integrate the critical step of variant functionalization into each stage of drug development. Utilizing the Maze Compass PlatformTM, Maze is building a broad portfolio of wholly owned and partnered programs. Maze is based in South San Francisco.
Our People
Maze is comprised of a team of passionate and creative professionals committed to discovering and delivering transformative medicines to patients suffering from both rare and common genetic diseases. We are fostering a culture that encourages vision, initiative and the development of talent. Our supportive work environment inspires creative thinking and freedom of expression, resulting in a stimulating atmosphere where people enjoy coming to work. While we have a passion for advanced science and pride ourselves on excellence in execution, ultimately, everything we do is about patients.
Our Core Values
Further Together – Our path is paved with challenges, but with resilience and a team-first mentality, we'll achieve our mission.
Impact Obsessed – We embrace the bold, take calculated risks, and learn from our mistakes to improve the lives of others.
Stand True – Our integrity is foundational; it guides us no matter the obstacle.
Role Description:
The Cellular Modeling team is seeking a motivated researcher with diverse experience in molecular and cellular biology to contribute to projects developing stem cell models for drug discovery for a variety of therapeutic areas. The successful candidate will have a broad understanding of molecular biology with expertise in tissue culture. Additional experience with CRISPR gene editing, assay development, and high throughput screening is preferred. As a core member of the Cellular Modeling group, you will work alongside stem cell scientists to support the growth of new differentiations, assays, and screens in human pluripotent stem cells (hiPSCs/hESCs). This is an exciting interdisciplinary role in a dynamic cross-functional team that will contribute directly to the identification of new targets and the design and validation of novel disease-modifying therapeutics.
You will be reporting to the Associate Director, Cellular Modeling.
Your Impact Includes:
Performing tissue culture procedures to support ongoing iPSC differentiations into various lineages (i.e., neuronal, cardiac, renal)
Establishing and scaling hiPSC differentiation protocols using 2D and 3D organoid cultures
Analyzing cell cultures using a wide range of molecular and cellular biology assays (e.g. ELISA, q-PCR, western blots, single cell RNA seq, flow cytometry, and high content imaging)
Generating CRISPR engineered hiPSCs
Supporting internal cell-based screens
Supporting the development of assay strategies and engaging with members of the team in experimental design, troubleshooting, sample analysis, data interpretation, and report generation
Collaborating closely with other scientists, bioinformaticians, and computational biologists
Qualifications:
B.S. or M.S. degree in life sciences with 6+ years of relevant experience preferably in drug discovery and an industry setting
Strong tissue culture skills and a thorough understanding of biological procedures is required. iPSCS and CRISPR cell line engineering is preferred
Experience with the development and optimization of cell-based and biochemical assays using a variety of readout technologies (e.g. imaging, FACS, ELISA, qPCR, etc.) is essential
Excellent communication, collaboration, time-management, and organizational skills are required
Ability to work independently and perform well in a team environment
The expected salary range for this role for employees located in the San Francisco bay area is $103,000 - $135,000. Additionally, this position is eligible for an annual performance bonus.
Maze performs position-based compensation benchmarking to industry market data to ensure we pay competitive wages. Determination of starting salary will depend upon a variety of job-related factors, which may include professional experience, skills and job location. The expected salary range for this role may be modified in the future.
Maze offers a robust benefits package to our eligible employees including competitive medical, dental, and vision insurance, mental health offerings, equity incentive plan, 401(k) program with employer match and a generous holiday and PTO policy.
#LI-Onsite