Research Associate II/Senior Research Associate, Biochemistry and Biophysics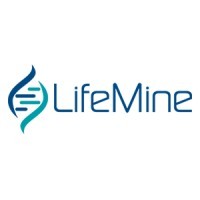 LifeMine Therapeutics
Cambridge, MA, USA
Posted on Wednesday, October 25, 2023
Summary
We are seeking a highly motivated Research Associate for our Cambridge site to join the Biochemistry and Biophysics team. Applicant should have expertise in molecular biology, protein expression, purification, and biochemical characterization assays. The successful candidate will support LifeMine's Biochemistry/Biophysics, Analytical Sciences and Structural Biology platforms. A successful candidate will be highly creative and goal-oriented RA who seeks scientific challenges, demonstrates a desire to work independently, and has a passion for drug discovery.
Job Responsibilities
Design of DNA constructs for recombinant protein expression.
Expression and purification of proteins at small and medium scale in bacterial, insect and/or mammalian cell systems.
Column-based protein purification by gravity and automated chromatography methods (affinity, size exclusion and ion exchange).
Biochemical and biophysical characterization of multiple constructs in parallel by Affinity Pulldown and Affinity Selection Mass Spec (APMS/ASMS).
Characterization of proteins by SDS-PAGE, and HPLC-based chromatography.
Work closely with mass spectrometry colleagues to verify protein sequences and characterize protein interaction partners from immunoprecipitation studies.
Depending on candidate interest, experience and project priorities, the individual may also gain experience in biophysical and structural biology techniques.
Role may include optimizing growth conditions to maximize protein yields.
Collaborate with internal drug discovery teams and discipline areas.
Keep accurate laboratory records and generate verbal and/or written experimental updates and reports. Draft and implement standard operating procedures (SOPs).
Skill Set/ Qualification
Bachelor's Degree plus minimum 2 years of protein expression and purification experience in a research setting OR Master's Degree plus minimum 1 year of protein expression and purification experience with analytical characterization in an academic or biopharmaceutical setting.
Expertise with standard chromatography protein purification methods (IEX, SEC, HIC, IMAC, AKTA) and familiarity with the theoretical concepts underlying each of these methods.
Hands-on experience with immunoprecipitation methods, SDS-PAGE, ELISA, spectrophotometric protein quantitation and western blotting.
Experience with protein analytical assays such as LC-MS, HPLC, and protein binding assays. Mass spectrometry experience is strongly preferred.
Ability to independently troubleshoot and proactively address challenges in protein purification through methodical optimization.
Prior experience with test expression experiments to optimize protein expression conditions.
Accurate documentation skills, including the use of electronic notebooks and data management applications, and good communication skills.
Ability to communicate effectively with colleagues across several scientific disciplines and role levels.
Experience working in multi-disciplinary teams of scientists in a fast-paced environment to accomplish project and company goals.