Cell Biology/Proteomics Co-op (Spring 2024)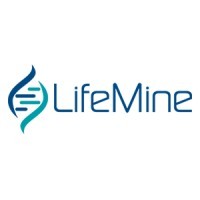 LifeMine Therapeutics
Cambridge, MA, USA
Posted on Tuesday, August 29, 2023
Job Summary

We are seeking a highly motivated Co-op with an interest in drug discovery and an entrepreneurial spirit to support our Cell Biology and Proteomics teams in Cambridge, Massachusetts. This role will work closely with our Basel, Switzerland team. The ideal candidate should have a basic working knowledge of cell biology principles, along with a strong desire to learn and apply cell and molecular biology techniques to help characterize the activity and mode of action of novel chemical matter.
Job Responsibilities

Learning and executing cell-based experiments and assays under mentorship; accurately record, analyze, interpret, and present data to the team.
Culturing and maintaining mammalian cells; harvesting cells and preparing lysate for target engagement assays and other experiments.
Collaborating across functional teams to efficiently support our drug discovery and development efforts.
Experience with or willingness to learn aspects of sample preparation for bottom-up proteomics experiments, including operation and routine maintenance of LC-MS/MS instrumentation is a plus.
Job Requirements
Familiarity with cutting edge laboratory techniques, technologies, and equipment desirable.
Basic experience/familiarity with safety requirements and sterile technique as applied to mammalian cell culture is desirable.
Working knowledge of centrifuges, shakers, incubators, and biosafety cabinets is a plus.
Eagerness to learn new techniques and gain independence in designing and performing laboratory experiments.
Scientific curiosity and a passion to deliver new medicines for patients in need.
Excellent organizational skills and ability to multi-task during daily routine.