Molecular Biology Co-op (Spring 2024)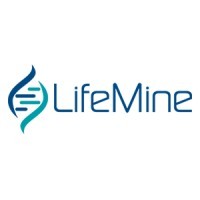 LifeMine Therapeutics
Cambridge, MA, USA
Posted on Saturday, August 19, 2023
Job Summary

We are seeking a Co-op for our Cambridge, Massachusetts site to join the GEM Engineering/LifeDRIVE team. The Co-Op will be involved in developing and operating our platform for the high throughput engineering of filamentous fungi for the identification and production of natural products to further LifeMine's fungal genomically enabled drug discovery platform.
Job Responsibilities
Work with fellow team members in a highly collaborative manner to perform a variety of core tasks, including DNA assembly, Next Generation sequencing, and Nucleic Acid Extraction.
Closely work with Scientists and Research Associates to expand our synthetic biology platform by developing and applying state-of-the-art techniques and tools for the rapid and efficient engineering of filamentous fungi.
Collaborate with automation and LIMS engineers to improve process throughput and sample tracking to reduce costs, turnaround time and improve process flexibility.
Produce high quality data in a timely manner consistent with personal and group goals.
Perform Bioinformatics and data analysis with mentor.
Collaborate with LifeMine's Genomics, Bioinformatics, Microbiology, and Automation groups to further the work in the GEM Engineering/LifeDRIVE team.
Job Requirements
Working towards an undergraduate degree in molecular biology, biochemistry, microbiology, or related field.
Experience with DNA molecular biology.
Proficiency in PCR, qPCR, gel electrophoresis.
Familiarity with LIMS system, automation, python coding.
A sense of adventure and excitement to build a new company and work in a highly dynamic multidisciplinary team environment.