Vice President, Medicinal Chemistry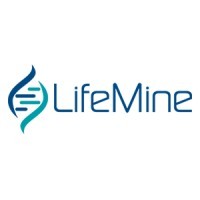 LifeMine Therapeutics
Cambridge, MA, USA
Posted on Saturday, August 5, 2023
Our Company
LifeMine Therapeutics is reinventing drug discovery by mining fungal biodiversity to develop novel therapeutics to address previously intractable therapeutic challenges. Through its drug discovery engine and proprietary fungal strain collections, LifeMine has discovered, in genomic space, hundreds of potentially high-impact drug candidates relevant to targets across all major disease areas. With operations in Cambridge and Gloucester, Massachusetts, LifeMine's initial focus is on highly impactful medicines in oncology and immune modulation.
Summary
We are seeking an accomplished, and passionate drug hunter to lead our expanding Medicinal Chemistry Team across multiple sites. The successful applicant will have a proven track record of creativity, innovation, and leadership across all facets of drug discovery, with a broad and deep knowledge of Medicinal and Synthetic Chemistry. This opportunity reports to our CSO and will be a member of our R&D leadership team. Keys to success in the role will be (i) strategy development and team building (hiring, mentoring, capabilities expansion) and (ii) collaboration across diverse scientific functions (GEM Discovery, Computational Chemistry, Biochemistry and Biophysics, Proteomics, Pharmacology, ADME/PK) to advance multiple programs in parallel. Join us as we create a drug discovery engine like none other in existence today.
Responsibilities
Lead the Medicinal Chemistry team at the Basel and Cambridge sites.
Design, execute and manage the development of new programs supporting preclinical and clinical development.
As part of and in collaboration with our R&D leadership team, develop and continuously refine an integrated strategy to drive multiple programs in parallel to advance the overall company mission.
Inspire and drive high performance in the Chemistry team.
Communicate strategy, progress, and data to all levels of the organization in formal and informal ways.
Coordinate with adjacent functions – Biochemistry, Biophysics, Cell Biology – to efficiently characterize molecules across programs.
Implement new technologies, expand internal capabilities, leverage external collaborations, and develop efficient workflows enabling the establishment of new drug discovery programs based on our rich pipeline of GEMs and targets.
Grow the Medicinal Chemistry team through identification, hiring, development, and retention of exceptional scientists at all levels across the Basel and Cambridge sites.
Establish partnerships with CROs and oversee strategic employment of these resources.
Skillset and Toolbox
PhD in Organic Chemistry, Medicinal Chemistry, or related field with record of significant achievement in biotech or pharma settings.
15+ Years of program leadership and people management.
Demonstrated success in drug discovery through leadership of Chemistry teams and cross-functional program teams.
Expert knowledge in and impactful deployment of current Medicinal Chemistry strategies and cutting-edge synthetic methods.
A proven track record of achievement and invention as evidenced by Investigational New Drug filings, issued patents and patent applications, and publications.
Strong leadership and project management skills with the ability to deliver results on schedule in a fast-paced entrepreneurial environment.
Inspire people to think boldly, to collaborate and to create great outcomes.
Ability to define strategy and to communicate strategy and progress effectively with the entire organization.
Demonstrated skills at presentation in for ranging from small groups of scientists to Board of Directors to external scientific audiences.
Keen interest in bringing to bear the full potential of your team for our mission to bring innovative medicines to patients in need, by encouraging diverse approaches, inclusiveness, and teamwork.
We kindly request no solicitations by agencies or firms regarding this role.