Scientist I/II, GEM Discovery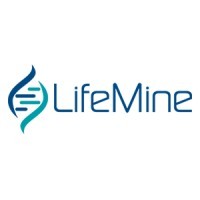 LifeMine Therapeutics
Basel, Switzerland
Posted on Saturday, May 6, 2023
LifeMine Therapeutics is reinventing drug discovery by mining genetically-encoded small molecules (GEMs) from the biosphere. Through our evolutionarily-derived genomic drug discovery platform, Avatar-Rx, LifeMine aims to bring unparalleled speed, predictability, and scalability to drug discovery. LifeMine has discovered, in genomic space, hundreds of potentially high-impact drug candidates relevant to targets across all major disease areas and has an initial focus on advancing highly impactful precision medicines in oncology and immune modulation.
Headquartered in Cambridge, Massachusetts, USA, LifeMine is opening its European Headquarters in Basel. Our 4,000 m2 facility is in Klybeck, Basel, right next to the beautiful Rhine River and the train station, also close to City Center. The Klybeck area is home to many top US and Swiss pharmaceutical and Biotech companies in Europe's biotechnology hub.
Summary
We are seeking a highly motivated and interactive analytical scientist to join our Natural Products Chemistry Team. The primary role of the position is to discover and characterize chemical structures of target compounds from native, as well as engineered fungal strains.
Responsibilities
Design, develop, and execute LC-MS methods for screening of microbial extracts.
Develop new LC-MS methods to investigate GEM-target interaction.
Identify microbial metabolites of interests via differential MS technology.
Elucidate chemical structures of natural products by modern spectroscopic techniques (MS, NMR).
Develop purification methods to isolate target compounds.
Inventory management responsibilities
Knowledge of good laboratory practices.
Accurate and timely documentation of experiments and results.
Prepare and present experiment results in R&D meetings.
Requirements
Ph.D. in organic, analytical chemistry, or closely related field.
0-5 years industry experience.
Must have knowledge and extensive experience in LC-MS applications, analysis, and metabolomics.
Experience in preparative HPLC and flash column chromatography.
Proven track record in structure elucidation and publication.
Knowledge about Natural Product biosynthetic gene clusters.
Excellent written, organizational and documentation skills with exceptional attention to detail.
Communicate progress effectively with colleagues and managers.
Ability to work in a team and give/receive constructive feedback.
Strong understanding and familiarity with laboratory methods.
The successful candidate should be a self-starter, enjoy working in a fast-paced dynamic team environment, and be motivated to develop and apply new technologies to advance the projects efficiently.