Principal Real World Evidence Scientist # 3325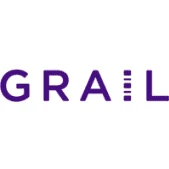 Grail
Menlo Park, CA, USA
Posted on Thursday, November 2, 2023
GRAIL is a healthcare company whose mission is to detect cancer early, when it can be cured. GRAIL is focused on alleviating the global burden of cancer by developing pioneering technology to detect and identify multiple deadly cancer types early. The company is using the power of next-generation sequencing, population-scale clinical studies, and state-of-the-art computer science and data science to enhance the scientific understanding of cancer biology, and to develop its multi-cancer early detection blood test. GRAIL is headquartered in Menlo Park, CA with locations in Washington, D.C., North Carolina, and the United Kingdom. GRAIL, LLC is a wholly-owned subsidiary of Illumina, Inc. (NASDAQ:ILMN). For more information, please visit
www.grail.com
.
We are seeking a talented and experienced Principal level Real World Evidence (RWE) Data Science Director.
In this exciting role you are an individual contributor joining our
Real World Evidence team in Medical Affairs, with a dotted line into our
Biostatistics and Clinical Data Management Department working within GRAIL's Clinical Development organization.
You will play a leadership role in developing standardized data models to access multi-modal real-world data (RWD) from disparate sources (EHRs, claims, registries, etc.), linking & processing this data, and generating regulatory-grade RWE in support of GRAIL's mission to detect cancer early, when it can be cured. We look to you to use your experiences as you mentor others and work with diverse teams including Clinical Data Management, Biostatistics, Clinical Development, Medical Affairs, Operations, Health systems, Product Development, Software, and external collaborators.
You will:
Operate as an expert strategic thought leader and serve as the end-to-end owner of real world data to real world evidence strategy and architecture, focusing on data access/capture, linkage/interoperability, processing, bridging data acquisition and analysis, iteration with stakeholders and presentation of results in a high quality and timely fashion.
Develop harmonized data models/ data dictionaries that guide the collection, processing, linkage, integration and analyses of healthcare RWD from disparate sources (EHRs, claims, cancer & death registries, PROs, etc.).
Evaluate new and existing data sources for fitness & feasibility to unlock new opportunities.
Ensure data quality, privacy and security through pre-defined data quality review documentation, and pre-established data governance policies/procedures.
Explore development of new approaches to RWD capture through GRAIL-sponsored studies, registries, clinical surveillance and/or other RWE activities.
Collaborate with cross functional stakeholders to develop and implement shared data processing strategies, state-of-the-art statistical method to enable RWE generation, interpretation & visualization from global datasets, in an interpretable, reliable fashion.
Collaborate with Biostatistics group in developing statistical methods used in a RWE study setting and causal inference for RWE (e.g., propensity score matching/weighting/sub-classification, external control arms, count data regressions, survival analysis).
Remain up-to-date on the latest advancements in observational research methods and their applications; healthcare data sources; Findable, Accessible, Interoperable, and Reusable (FAIR) Data Principles; data privacy; etc.
As a member of a cross-functional team, the Director of RWE Data Science will build and maintain cross-functional relationships with Medical Affairs, Clinical Development, Regulatory, and business teams; and collaborate with the team effectively to ensure the implementation of rigorous methods and delivery of scientifically sound results, in support of regulatory submissions, publications and/or other uses.
The Director of RWE Data Science will drive the evaluation of technical strengths/weaknesses, work to minimize the limitations of RWD, and influence the decision-making process.
Support the development of appropriate sections within study protocols, statistical analysis plans, data management plans, data quality review documentation, etc.
Collaborate with external partners (e.g., key opinion leaders, academic & community health systems and networks, CROs, vendors, etc.) on the design and execution of RWD/E studies.
As needed, support management of data acquisition and/or analysis vendors and external partners.
Contribute to scientific publications, conference presentations, and internal knowledge sharing activities to disseminate research findings and promote scientific excellence within the organization.
Mentor junior members of the team.
Your qualifications and background will include:
Ph.D. with 12+ years relevant experience or M.S. with 15+ years relevant experience in data science, applied mathematics, biostatistics, epidemiology, health economics and outcomes research (HEOR), or similar. Experience in oncology or diagnostic devices is strongly preferred.
Expertise in R or Python is required. Direct experience in SQL is preferred.
Solid understanding of statistics and machine learning techniques; and integrating ML/NLP and other automated technologies into data processing design.
Deep knowledge of the journey of real world data→ real world evidence, such as challenges in data access, de-identification, missingness, data wrangling/curation/transformation/linkage/interoperability, etc.; and hands-on experience in solving these challenges.
Demonstrated experience with 1) developing harmonized data models for RWD implemented for prospective RWD collection from disparate sources ; 2) private and public real-world healthcare data sources (non-interventional studies, electronic medical records, administrative healthcare claims, disease registries, national surveys etc.); 3) modalities for data linkage and interoperability (e.g. tokenization, etc.); 4) observational data analysis & comparative effectiveness methods; 5) data processing and quality assurance approaches for both structured and unstructured data.
Demonstrated experience working with Clinical Data Management, Statistical Programming, Biostatistics, and Software teams.
Experience in the design, execution and reporting of regulatory-grade real-world data studies in the cancer screening, diagnostic, medical device, or pharmaceutical industry.
Good knowledge of international regulatory and other guidelines, not limited to ICH, GCP, HIPAA, NICE, and other RWE guidelines.
Good communication and collaborations skills (including interpersonal skills to contribute effectively in cross-functional team settings, ability to influence others without authority, ability to build strong collaborative relationships with scientific and non-scientific partners)
Good strategic ability (including problem-solving and critical thinking skills, ability to drive strategies, agility that extends beyond RWD expertise)
Motivated by success and passionate about working and achieving higher results (demonstrates interest and ability to learn new things, takes initiative, welcomes problems as challenges; finds solutions to technical problems)
Clear, positive, and proactive communicator in verbal and written communicationsWillingness to be hands-on and solve technical problems
The expected, full-time, annual base pay scale for this position is $
212,000 - 282,000
. Actual base pay will consider skills, experience, and location.
Based on the role, colleagues may be eligible to participate in an annual bonus plan tied to company and individual performance, or an incentive plan. We also offer a long-term incentive plan to align company and colleague success over time.
In addition, GRAIL offers a progressive benefit package, including flexible time-off, a 401k with a company match, and alongside our medical, dental, vision plans, carefully selected mindfulness offerings.
GRAIL is an Equal Employment Office and Affirmative Action Employer and does not discriminate on the basis of race, color, religion, sex, sexual orientation, gender identity, national origin, protected veteran status, disability or any other legally protected status. We will reasonably accommodate all individuals with disabilities so that they can participate in the job application or interview process, to perform essential job functions, and to receive other benefits and privileges of employment. Please
contact us
to request accommodation. GRAIL maintains a drug-free workplace.