Director, Commercial Program Management #3309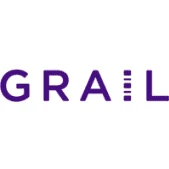 Grail
Menlo Park, CA, USA
Posted on Wednesday, October 25, 2023
GRAIL is a healthcare company whose mission is to detect cancer early, when it can be cured. GRAIL is focused on alleviating the global burden of cancer by developing pioneering technology to detect and identify multiple deadly cancer types early. The company is using the power of next-generation sequencing, population-scale clinical studies, and state-of-the-art computer science and data science to enhance the scientific understanding of cancer biology, and to develop its multi-cancer early detection blood test. GRAIL is headquartered in Menlo Park, CA with locations in Washington, D.C., North Carolina, and the United Kingdom. GRAIL, LLC is a wholly-owned subsidiary of Illumina, Inc. (NASDAQ:ILMN). For more information, please visit
www.grail.com
.
The Director, Program Management will provide leadership, mentoring and expertise to GRAIL's Commercial Program Management function, ensuring all relevant, interdependent project milestones and deliverables are met and that activities are well executed and managed.
The Director, Program Management, will serve as a player/coach leading specific work streams while managing and mentoring a team of Program/Project Managers. Working with cross-functional collaborators, the successful candidate will interact with key functions including, but not limited to, Commercial, Finance, Medical, Product, Software, Bioinformatics, and Operations stakeholders. The successful candidate will partner with Commercial Leaders and the Product Management function to manage individual projects as assigned, maintain a list of requests for support and prioritize based on commercial needs while optimizing team effectiveness, decision making, and facilitating team building and communication.
The ideal candidate must have multidisciplinary experience in the healthcare/diagnostic/biotech industry with strong technical program management skills, experience working in a highly complex, ambiguous environment and have extensive people management experience. The successful candidate must have strong leadership and interpersonal skills as the role requires extensive interactions with internal teams, customers and vendors.
You Will
Establish and maintain functionally integrated project plans, timelines, and other tracking tools to enable accurate program management across various functional areas
Schedule, organize, and drive team meeting(s): prepare and distribute agendas/minutes; track action items, and call out areas of concern to the appropriate management entity
Facilitate communication of status updates, issues, and outcomes to the Program and Commercial Team leadership
Lead the interfaces between functional areas, focused on Commercial functions (focused on Enterprise, but also including Sales, Marketing, Customer Success, Implementation, and Commercial Operations), and ensure effective handoff and communication between teams to execute on meaningful project milestones.
Manage and report on resource allocation for the Commercial function, incorporating information from Program Managers managers, functional heads and project team members
Manage team resource allocations, and reprioritize Project/Program Management resource assignment regularly based on commercial needs
Develop a Commercial project portfolio and regularly report on project status to Commercial leadership
Mentor and coach team members on technical Program Management skills, and provide guidance on management of specific initiatives
Gain a deep understanding of initiatives being managed via the Commercial PMO and partner with PMO team members to overcome blockers as needed to keep initiatives on track
Escalate delays, define tradeoffs and report on project issues to Senior Leadership
Serve as liaison between GRAIL and any external partners, as needed, to develop joint workflows, establish successful relationships, communicate requirements internally and externally, and shepherd key deliverables and milestones.
Your Background Will Include
Minimum of a BA/BS in a scientific field is required, while an advanced degree is desirable in a subject area related to business (MBA), biology, diagnostics, communications, or leadership.
Project Management Professional (PMP) or Program Management Professional (PgMP) certification is required
Competency with SmartSheets and Google Productivity Suite
The ideal candidate must have 15 years+ multidisciplinary experience in the healthcare/diagnostic/biotech industry, with 8-10 years of direct project management experience on interdisciplinary or cross functional product development teams focused on clinical and business operations, and at least 5 years of people management experience.
Experience interacting with Quality and Regulatory teams in the development of commercial processes is desired.
The ideal candidate will also be familiar with the relevant domains of laboratory operations, especially as it relates to commercial activities (e.g. Enterprise, Sales, Marketing, Customer Success and Commercial Operations).
Previous experience working with corporate partners or acting as a liaison is required. Experience working under design control and in the oncology space is highly desired.
Key Attributes
Excellent interpersonal skills, ability to develop important relationships with customers and key stakeholders, good conflict management skills
Results and detail-oriented; self-motivated, ability to work with minimal supervision
Proactive/not passive: Motivated to solve problems and create situations to move forward while keeping the whole team intact through positive energy.
Communication: Can distill complex scenarios/ideas into clear messages and next steps to a broad audience
Adaptive: Can pivot quickly to new insights, direction and process while being grounded in defining what success looks like.
"Courageous": Comfortable in tough situations, can be relied on in tense circumstances, and will face difficult challenges with diplomacy and self-assurance. For example, comfortable influencing decision-making of others internally, across functions/team, and at any level.
The expected, full-time, annual base pay scale for this position is $212,000 to $282,000. Actual base pay will consider skills, experience, and location.
Based on the role, colleagues may be eligible to participate in an annual bonus plan tied to company and individual performance, or an incentive plan. We also offer a long-term incentive plan to align company and colleague success over time.
In addition, GRAIL offers a progressive benefit package, including flexible time-off, a 401k with a company match, and alongside our medical, dental, vision plans, carefully selected mindfulness offerings.
GRAIL is an Equal Employment Office and Affirmative Action Employer and does not discriminate on the basis of race, color, religion, sex, sexual orientation, gender identity, national origin, protected veteran status, disability or any other legally protected status. We will reasonably accommodate all individuals with disabilities so that they can participate in the job application or interview process, to perform essential job functions, and to receive other benefits and privileges of employment. Please
contact us
to request accommodation. GRAIL maintains a drug-free workplace.