Customer Service Learning & Development #3218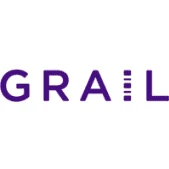 Grail
Customer Service
Menlo Park, CA, USA
Posted on Tuesday, August 22, 2023
GRAIL is a healthcare company whose mission is to detect cancer early, when it can be cured. GRAIL is focused on alleviating the global burden of cancer by developing pioneering technology to detect and identify multiple deadly cancer types early. The company is using the power of next-generation sequencing, population-scale clinical studies, and state-of-the-art computer science and data science to enhance the scientific understanding of cancer biology, and to develop its multi-cancer early detection blood test. GRAIL is headquartered in Menlo Park, CA with locations in Washington, D.C., North Carolina, and the United Kingdom. GRAIL, LLC is a wholly-owned subsidiary of Illumina, Inc. (NASDAQ:ILMN). For more information, please visit
www.grail.com
.
The Customer Service Trainer is responsible for creating and implementing training programs that nurture and advance the skills of our customer service team. This role ensures that our team offers exceptional service, meets the company's standards, and keeps up-to-date with the latest trends and techniques related to customer service.
You Will
Create comprehensive training modules based on the company's objectives and the needs of the customer service team using WorkRamp.
Update existing training materials to keep them relevant and effective.
Incorporate various training methods such as workshops, on-the-job training, and e-learning courses.
Conduct regular training sessions for new hires as well as refresher courses for existing staff.
Use feedback from trainees to continually adapt and improve training content.
Assess the effectiveness of training programs through KPIs, feedback, and examinations.
Provide regular reports to management about the progress and effectiveness of training initiatives.
Ensure that all training content is up-to-date with all SOPs in Veeva.
Regularly review and update content to ensure it remains accurate and comprehensive.
Monitor emerging customer service trends, tools, and technologies that might be beneficial for training purposes.
Regularly seek feedback from the customer service team to understand their challenges and areas where they may need further training.
Offer one-on-one coaching sessions to help customer service representatives improve specific skills.
Foster a supportive learning environment where team members feel motivated to grow and excel.
Work closely with customer service management to identify areas of improvement.
Collaborate with other departments to ensure consistent training across the company.
Your Background Should Include
BS/BA + 2-4 years of work experience
Previous experience in a customer service role.
Proven experience in training, coaching, or a similar role.
Strong presentation and communication skills.
Proficiency in Google Suite, Salesforce.com, WorkRamp, and Veeva.
Ability to multitask and manage multiple training initiatives simultaneously.
Knowledge of the latest customer service trends, tools, and techniques.
The expected, full-time, annual base pay scale for this position is $75,000- $88,000. Actual base pay will consider skills, experience, and location.
Based on the role, colleagues may be eligible to participate in an annual bonus plan tied to company and individual performance, or an incentive plan. We also offer a long-term incentive plan to align company and colleague success over time.
In addition, GRAIL offers a progressive benefit package, including flexible time-off, a 401k with a company match, and alongside our medical, dental, vision plans, carefully selected mindfulness offerings.
GRAIL is an Equal Employment Office and Affirmative Action Employer and does not discriminate on the basis of race, color, religion, sex, sexual orientation, gender identity, national origin, protected veteran status, disability or any other legally protected status. We will reasonably accommodate all individuals with disabilities so that they can participate in the job application or interview process, to perform essential job functions, and to receive other benefits and privileges of employment. Please
contact us
to request accommodation. GRAIL maintains a drug-free workplace.