Senior Communications and Engagement Manager #2748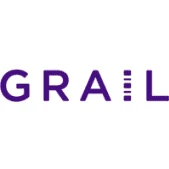 Grail
Marketing & Communications
London, UK
Posted on Wednesday, July 12, 2023
GRAIL is a healthcare company whose mission is to detect cancer early, when it can be cured. GRAIL is focused on alleviating the global burden of cancer by developing pioneering technology to detect and identify multiple deadly cancer types early. The company is using the power of next-generation sequencing, population-scale clinical studies, and state-of-the-art computer science and data science to enhance the scientific understanding of cancer biology, and to develop its multi-cancer early detection blood test. GRAIL is headquartered in Menlo Park, CA with locations in Washington, D.C., North Carolina, and the United Kingdom. GRAIL, LLC is a wholly-owned subsidiary of Illumina, Inc. (NASDAQ:ILMN). For more information, please visit
www.grail.com
.
The External Affairs team at GRAIL Bio UK LTD has a broad and unique remit, working with a wide variety of audiences and stakeholders. The team is responsible for ensuring the UK studies, in particular the NHS-Galleri trial, are well explained to and received by the public, participants, the academic/ cancer community, and health professionals. We achieve this through frequent dialogue with these groups, sometimes employing focus groups to seek feedback, and developing engaging, appropriately tailored content. In addition, the team supports the development of the wider evidence base to underpin future implementation of Multi-Cancer Early Detection screening in the UK through GRAIL's publication team. The External Affairs team also supports the delivery of GRAIL UK strategic ambitions, including a potential NHS pilot programme through close collaboration with delivery partners.
We are looking for a Senior Communications and Engagement Manager to support and accelerate the varied work of the External Affairs team. You will produce bespoke content for a wide range of audiences as well as provide project management support for engagement activities. You will use your knowledge of cancer, excellent communication skills, and understanding of research and the NHS landscape, alongside the GRAIL evidence base, to develop engaging and accessible communications to increase the awareness of the potential benefits of GRAIL products, including the GalleriⓇ test. You will be a confident self-starter, able to juggle multiple priorities and have meticulous attention to detail. You should be equally comfortable preparing and developing resources as well as organising meetings and undertaking occasional administrative duties as needed.
You Will
Develop content for our audiences in a range of formats and on a variety of topics, such as the NHS-Galleri trial or explaining the science behind the Galleri test.
Work closely with stakeholders, health professionals and PPIE groups to improve content and identify opportunities for engagement with target audiences.
Guide content through internal and external review processes to ensure compliance with GRAIL policies.
Support the planning and delivery of UK public campaigns.
Understand and support our corporate objectives to ensure strategic goals are delivered.
Your Background Will Include
Excellent written and verbal communication skills, with a proven track record (5+ years) of developing scientific communications for the public, patients, and health professionals.
Experience developing content in a variety of formats to inspire and engage audiences (video, infographics etc.).
Excellent scientific knowledge, educated to at least MSc level in a relevant subject (public health, oncology, screening, epidemiology, statistics).
Experience supporting the delivery of public campaigns, including engagement with press and media (e.g marcomms experience).
Demonstrate evidence of working to a high level of detail and accuracy under pressure.
Flexible approach to work, with the ability to manage several competing priorities, working independently, at pace and as part of a fast-paced team.
Knowledge of the NHS, cancer pathways and cancer data.
Experience managing projects with multiple stakeholders, potentially spanning several organisations.
Awareness of regulations governing the biotech/pharma industries.
Experience developing content for social media.
Experience working with PPIE groups to develop and refine content.
Experience in vendor management.
GRAIL is an Equal Employment Employer and does not discriminate on the basis of race, colour, religion, sex, sexual orientation, gender identity, national origin, disability, or any other legally protected status. We want people from all walks of life to feel valued for their individuality, thrive in our business and share a sense of belonging. If you have a disability or special need that requires accommodation, please
contact us
.