Clinical Laboratory Associate - Accessioner III - # 3056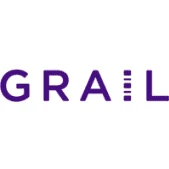 Grail
Menlo Park, CA, USA
Posted on Thursday, May 25, 2023
GRAIL is a healthcare company whose mission is to detect cancer early, when it can be cured. GRAIL is focused on alleviating the global burden of cancer by developing pioneering technology to detect and identify multiple deadly cancer types early. The company is using the power of next-generation sequencing, population-scale clinical studies, and state-of-the-art computer science and data science to enhance the scientific understanding of cancer biology, and to develop its multi-cancer early detection blood test. GRAIL is headquartered in Menlo Park, CA with locations in Washington, D.C., North Carolina, and the United Kingdom. GRAIL, LLC is a wholly-owned subsidiary of Illumina, Inc. (NASDAQ:ILMN). For more information, please visit
www.grail.com
.
The Clinical Laboratory Associate
- Accessioning III (CLA- III)
will assist in building and establishing GRAIL's Clinical Laboratory, preparing specimens for testing and supporting the daily operations of the Clinical Laboratory. Accessioning is the first stop of a patient's sample voyage at GRAIL. The focus of the Clinical Laboratory Associate
- Accessioning III
(
CLA-A III)
will be on the receipt, triage, accession, and centrifugation of patient samples submitted to the CLIA laboratory for testing. The
CLA-A III
will be in charge of performing data entry in a fast-paced, high throughput environment according to established standard operating procedures. You will maintain equipment, calibrate instruments, and sanitize your work environment. Additionally, you will guarantee specimens are labeled and stored successfully and dispose of specimens as needed. This position requires excellent attention to detail, effective written and verbal communication skills, the ability to multitask, flexibility regarding tasks and schedule, and the ability to work independently as well as within a highly-collaborative team environment.
You will:
Assist in pre-analytical testing activities including specimen processing, quality control, preparation and aliquoting of reagents.
Attend Quality Meetings. Identify process Improvement opportunities.
Assist with Training Staff and creating new training processes.
Help make updates to SOPs.
Specialize in Clinical Studies. Assist with sample intake, unpacking, and processing of all incoming clinical specimens.
Enter and qualify customer and patient information into GRAIL's laboratory information management system (LIMS).
Accurately identify customer deviations from established packing, labeling, and test requisition form (TRF) completion protocols.
Operate laboratory instruments and equipment under the supervision of a Clinical Laboratory Scientist (CLS), and troubleshoot / problem solve instrument issues.
Monitor and perform equipment maintenance according to laboratory protocols.
Monitor and record room and cold storage temperatures and humidity.
Participate and comply with applicable regulatory requirements and best practices.
Maintain sufficient inventory of material, supplies, and equipment in the laboratory.
Assist with organizing and maintaining Clinical Laboratory records.
Initiate outbound communication with physicians and other medical personnel to expeditiously resolve issues related to specimens/paperwork received in the laboratory.
Accurately document all interactions with customers in GRAIL's customer relationship management (CRM) software.
Embody GRAIL values and communicate with others in accordance with these standards.
Identify process improvement opportunities and report to laboratory management.
Cross-training with other laboratory departments. Demonstrate a thorough knowledge of GRAIL products and procedures. Communicate effectively with coworkers and non-laboratory personnel.
Adhere to Standard Operating Procedures (SOPs) pertaining to accessioning and equipment maintenance.
Comply with GRAIL policies regarding Bloodborne Pathogen Exposure Control, Chemical Hazards, Illness and Injury Prevention, Fire Safety, and Quality Assurance. Abide by CLIA, CAP, HIPAA, and other state, federal, and regulatory guidelines.
Participate in cross-functional teams responsible for timely test delivery and customer support.
Your background and qualifications will include:
Bachelor of Arts or Science in Molecular Biology or related field, or an equivalent combination of education and experience.
A minimum of 2-3 years Accessioning experience in the laboratory or in a closely-related field is required.
An additional 3-5 years of experience in any other healthcare related field is preferred.
Ability to prioritize tasks with a high emphasis on quality.
Strong organizational skills and meticulous attention to detail.
Strong communication with coworkers, managers, and customers.
Ability to accept, integrate, and apply constructive feedback in a professional manner.
Ability to be able to work as part of a team within a highly collaborative environment.
Strong computer, internet, and software operation skills.
Flexibility of work schedule to meet the needs of the Clinical Laboratory.
Knowledge of molecular diagnostics and Next-generation sequencing is a plus.
Physical Demands/Working Environment
Hours and days may vary depending on operational needs.
Standing or sitting for long periods of time may be necessary.
May be exposed to hazardous materials, blood specimens and instruments with moving parts, heating or freezing elements, and high-speed centrifugation.
This position will require work on weekends, and will occasionally require work at night and on holidays.
The expected, full-time, annual base pay scale for this position is $54,000 - $67,000
Actual base pay will consider skills, experience, and location.
Based on the role, colleagues may be eligible to participate in an annual bonus plan tied to company and individual performance, or an incentive plan. We also offer a long-term incentive plan to align company and colleague success over time.
In addition, GRAIL offers a progressive benefit package, including flexible time-off, a 401k with a company match, and alongside our medical, dental, vision plans, carefully selected mindfulness offerings.
GRAIL is an Equal Employment Office and Affirmative Action Employer and does not discriminate on the basis of race, color, religion, sex, sexual orientation, gender identity, national origin, protected veteran status, disability or any other legally protected status. We will reasonably accommodate all individuals with disabilities so that they can participate in the job application or interview process, to perform essential job functions, and to receive other benefits and privileges of employment. Please
contact us
to request accommodation. GRAIL maintains a drug-free workplace.
Following extensive monitoring, consideration of business implications, and advice from internal and external experts, GRAIL US has made the decision to require that all U.S. employees be "Fully Vaccinated" with the COVID-19 vaccine. "Fully Vaccinated" is defined as two weeks after both doses of a two-dose vaccine (e.g. Pfizer or Moderna) or two weeks since a single-dose vaccine (e.g. Johnson & Johnson) has been administered. Absent a qualifying exemption, all GRAIL US employees are to comply with this requirement, including providing documentation of such vaccination status, as a condition of employment. Anyone unable to be vaccinated, either because of a sincerely held religious belief or a medical condition or disability that prevents them from being vaccinated, can request a reasonable accommodation for consideration by GRAIL.