Senior Director, Financial Processes & Technologies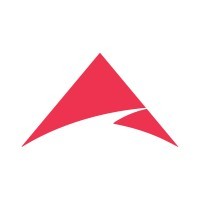 Avanir Pharmaceuticals
Accounting & Finance, Sales & Business Development
North America
Posted on Tuesday, September 19, 2023
The Senior Director, Financial Processes & Technologies drives optimization of our financial processes and enabling technologies by partnering with the finance process owners and IT teams to develop the business architecture for end-to-end financial processes and partners with IT on the usage of technology solutions to drive the efficiency, effectiveness, scalability and insight provided by our processes.
This role will be a focal point to develop our Financial process improvement efforts and coordination across the enterprise, ensuring Finance is providing the right level of support and influence to the organization on emerging areas with high impact to the future business support needs.
The Senior Director, Financial Processes & Technologies is an individual contributor role responsible for the following key activities:
Financial Process Excellence
Develop and monitors desired core process outcomes, stakeholders and KPIs / measures of success in partnership with the Finance Leadership Team and Business Process owners and key stakeholders to fully

Leads business analysis activities to support end-to-end design and implementation of processes to deliver outcomes in the most efficient and effective manner.

Lead to bridge understanding and activities between Finance and Business Process customers to ensure that process optimization aligns with value creation for the process customers, not just the process owners.

Champions customer (business) viewpoint to ensure processes are best meeting the needs of external stakeholders.

Supports Finance Leadership team on development of continuous process improvement program and opportunities.
Finance IT Alignment
Identifies best opportunities to optimally leverage technology and digital solutions in support of process objectives in partnership and collaboration with IT.

Designs, develops and maintains running listing of key Finance projects with technology enablement components.

Drives continuous discussion and collaboration to develop a common understanding between Finance and IT on priorities, projects, project status, and ongoing continuous improvements.

Monitors ongoing issues / enhancements / bug fixes and works with IT to support timely and effective resolution of open items.
Finance IT Project Leadership
Functional leadership for key Finance IT projects; partners with the IT team to ensure success of the projects.

Documents clear Finance business requirements working with Finance process Owners, IT and external implementation partners as needed.

Develops UAT plans and partners and manages UAT testing with Finance and IT to execute, adjust, and complete.

Represents Finance on cross-functional technology projects; ensures Financial process requirements and implications are considered and addressed.
Finance Business Architecture
Develops and maintains the business architecture (process design and roadmap) for the CFO organization that drives the needs from the enterprise architecture.

Partners with IT on alignment with Enterprise Architecture and related roadmap.
Enterprise project coordination
Develops inventory of Finance process and technology enablement needs with respect to the enterprise project portfolio.

Partners with CFO Chief of Staff on coordination of Finance projects and enterprise needs, including assessment of Finance support needs as part of cross-functional projects.
Other responsibilities
Leads and/or participates in global / regional Finance initiatives as needed.
Supports Enterprise process improvement / process excellence initiatives
Qualifications
Knowledge
Deep understanding of Finance, Financial systems and how to best leverage systems to optimize planning and reporting processes (minimizing effort / maximizing capabilities)
Understands IT systems delivery life cycle (SDLC), steps involved, and responsibilities of the business in these processes to drive success
Robust knowledge of the pharmaceutical industry, business operations and related key financial processes and reporting needs
Understands accounting and financial controls, able to balance reporting flexibility with appropriate controls and accounting frameworks (IFRS / J-SOX)

Skills and Experience
Minimum of 15+ years diverse Financial Systems experience including Accounting, Shared Services, FP&A, & leading ERP / enterprise projects. Experience must include at least 5 years of direct, substantive support of both Finance and IT as well as 5+ years leading significant financial projects
Substantial experience in the delivery of Financial systems projects from the function side, including development of user requirements that drive successful system

implementations.

Fluent in languages of both Finance and IT
Experience with process improvement, process management, and leveraging systems and technology to create business value for the processes through partnership with IT
Strategic thinker able to anticipate trends, understand implication and create actionable plans to prepare for future needs
Executive presence and influence, demonstrated ability to tell a story and influence the direction of the organization including at the most senior levels of the organization
Outstanding communication skills, ability to speak to the business and simplify complex technical reporting aspects into concepts the business can understand, assess, and ultimately use to make decisions
Strong customer service focus and ability to think, plan and act at the enterprise versus functional level
Specific experience in leading large, complex enterprise projects and supporting Senior Leadership on development of the strategy, management of risks and issues and the execution and delivery of the projects
Demonstrated ability to work across the enterprise and with partners in the development and deployment of processes and systems to support the financial flows of complex collaborations and similar arrangements
Effective influencing and negotiating skills, with various levels of the organization (both within and outside of Finance)
Strong understanding of the pharmaceutical industry and

development/commercialization

of new drugs.


Education
Bachelor's degree in Finance and/or Accounting and/or Information Systems, advanced degree (MBA/MS) or CPA strongly preferred.

Competencies
Accountability for Results - Stay focused on key strategic objectives, be accountable for high standards of performance, and take an active role in leading change.
Strategic Thinking & Problem Solving - Make decisions considering the long-term impact to customers, patients, employees, and the business.
Patient & Customer Centricity - Maintain an ongoing focus on the needs of our customers and/or key stakeholders.
Impactful Communication - Communicate with logic, clarity, and respect. Influence at all levels to achieve the best results for Otsuka.
Respectful Collaboration - Seek and value others' perspectives and strive for diverse partnerships to enhance work toward common goals.
Empowered Development - Play an active role in professional development as a business imperative.
Come discover more about Otsuka and our benefit offerings; https://www.otsuka-us.com/careers-join-otsuka.
Disclaimer:
This job description is intended to describe the general nature and level of the work being performed by the people assigned to this position. It is not intended to include every job duty and responsibility specific to the position. Otsuka reserves the right to amend and change responsibilities to meet business and organizational needs as necessary.
Otsuka is an equal opportunity employer. All qualified applicants are encouraged to apply and will be given consideration for employment without regard to race, color, sex, gender identity or gender expression, sexual orientation, age, disability, religion, national origin, veteran status, marital status, or any other legally protected characteristic.
Statement Regarding Job Recruiting Fraud Scams
At Otsuka we take security and protection of your personal information very seriously. Please be aware individuals may approach you and falsely present themselves as our employees or representatives. They may use this false pretense to try to gain access to your personal information or acquire money from you by offering fictitious employment opportunities purportedly on our behalf.
Please understand, Otsuka will never ask for financial information of any kind or for payment of money during the job application process. We do not require any financial, credit card or bank account information and/or any payment of any kind to be considered for employment. We will also not offer you money to buy equipment, software, or for any other purpose during the job application process. If you are being asked to pay or offered money for equipment fees or some other application processing fee, even if claimed you will be reimbursed, this is not Otsuka. These claims are fraudulent and you are strongly advised to exercise caution when you receive such an offer of employment.
Otsuka will also never ask you to download a third-party application in order to communicate about a legitimate job opportunity. Scammers may also send offers or claims from a fake email address or from Yahoo, Gmail, Hotmail, etc, and not from an official Otsuka email address. Please take extra caution while examining such an email address, as the scammers may misspell an official Otsuka email address and use a slightly modified version duplicating letters.
To ensure that you are communicating about a legitimate job opportunity at Otsuka, please only deal directly with Otsuka through its official Otsuka Career website https://vhr-otsuka.wd1.myworkdayjobs.com/en-US/External.
Otsuka will not be held liable or responsible for any claims, losses, damages or expenses resulting from job recruiting scams. If you suspect a position is fraudulent, please contact Otsuka's call center at: 800-363-5670. If you believe you are the victim of fraud resulting from a job recruiting scam, please contact the FBI through the Internet Crime Complaint Center at: https://www.ic3.gov, or your local authorities.