Director, Promotion Compliance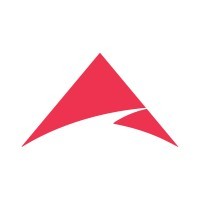 Avanir Pharmaceuticals
Legal
North America · Remote
Posted on Tuesday, September 19, 2023
Job Description
Directs or assists staff member(s) and independently reviews and approves content and required of promotional labeling materials for prescription drug and medical device products. Ensures that promotional labeling and training material meet regulatory and company requirements. The candidate must demonstrate a high level of understanding of promotion compliance and labeling. May be assigned additional responsibilities as deemed necessary.
Job Description
Supervises direct and/or indirect report(s) or acts to ensure all promotional and labeling materials are in compliance with relevant laws and regulations. Analyses and interprets new regulations and Guidance document as well as monitors and determines the impact of Office of Prescription Drug Promotion (OPDP) correspondence and enforcement actions.

Supervises direct and/or indirect report(s) or participates in the development, maintenance, and approval of promotional labeling components, and provides strategic advice in labeling meetings for development of promotional messages

Supervises direct and/or indirect report(s) or reviews promotional and commercial communication materials to ensure that the information conveyed is consistent with the product labeling and is suitable for their intended audience and use.

Responsible for final review and approval of promotional and sales training materials, and corporate communications, and corporate communications as needed, as appropriate.

Ensures product promotional materials are submitted to OPDP on Form FDA 2253 in a timely manner as per regulations, and that materials are archived as per company policy.

Monitors and informs others of changes in US labeling and promotional regulations as well as corporate policies and procedures, as appropriate. Utilizes these changes in developing and modifying company procedures.

Manages contracts for contractors and consultants.

Attends cross functional teams: Global Regulatory Team (GRT), Global Labeling Team (GLT).

Provides training to OAPI/OPDC employees and affiliates on regulations for promotion compliance, as appropriate.

Acts as liaison between the company and OPDP. Arranges and leads meetings with OPDP as appropriate.
Qualifications
Knowledge/ Experience and Skills:
Required:
Solid understanding of US regulatory requirements

Broad knowledge of clinical medicine and clinical pharmacology

Excellent understanding of medical concepts and terminology

Solid understanding of the structure and function of the product labeling

Fundamental understanding of the pharmaceutical industry drug development process
Preferred:
Able to work across multifunctional groups

Strong written and oral communication skills

Strong computer skills including experience with MS Office: Word, Excel, PowerPoint, Veeva PromoMats, CREDO, Outlook, Teams, and Adobe Acrobat

The ideal candidate should be action oriented, customer focused, and have the ability to manage workloads, set priorities, demonstrate managerial courage to build effective teams. In addition, the candidate should be capable of dealing with ambiguity, be creative, be comfortable working with multifunctional teams, and show strong business acumen.
Educational Qualifications
Required:
Bachelor's Degree and 6+ years of experience in promotional pharmaceutical compliance and product labeling
Preferred:
MD, MS, PhD, or PharmD and 3+ years of experience in promotional compliance and product labeling in the pharmaceutical industry
Competencies
Accountability for Results - Stay focused on key strategic objectives, be accountable for high standards of performance, and take an active role in leading change.
Strategic Thinking & Problem Solving - Make decisions considering the long-term impact to customers, patients, employees, and the business.
Patient & Customer Centricity - Maintain an ongoing focus on the needs of our customers and/or key stakeholders.
Impactful Communication - Communicate with logic, clarity, and respect. Influence at all levels to achieve the best results for Otsuka.
Respectful Collaboration - Seek and value others' perspectives and strive for diverse partnerships to enhance work toward common goals.
Empowered Development - Play an active role in professional development as a business imperative.
Come discover more about Otsuka and our benefit offerings; https://www.otsuka-us.com/careers-join-otsuka.
Disclaimer:
This job description is intended to describe the general nature and level of the work being performed by the people assigned to this position. It is not intended to include every job duty and responsibility specific to the position. Otsuka reserves the right to amend and change responsibilities to meet business and organizational needs as necessary.
Otsuka is an equal opportunity employer. All qualified applicants are encouraged to apply and will be given consideration for employment without regard to race, color, sex, gender identity or gender expression, sexual orientation, age, disability, religion, national origin, veteran status, marital status, or any other legally protected characteristic.
Statement Regarding Job Recruiting Fraud Scams
At Otsuka we take security and protection of your personal information very seriously. Please be aware individuals may approach you and falsely present themselves as our employees or representatives. They may use this false pretense to try to gain access to your personal information or acquire money from you by offering fictitious employment opportunities purportedly on our behalf.
Please understand, Otsuka will never ask for financial information of any kind or for payment of money during the job application process. We do not require any financial, credit card or bank account information and/or any payment of any kind to be considered for employment. We will also not offer you money to buy equipment, software, or for any other purpose during the job application process. If you are being asked to pay or offered money for equipment fees or some other application processing fee, even if claimed you will be reimbursed, this is not Otsuka. These claims are fraudulent and you are strongly advised to exercise caution when you receive such an offer of employment.
Otsuka will also never ask you to download a third-party application in order to communicate about a legitimate job opportunity. Scammers may also send offers or claims from a fake email address or from Yahoo, Gmail, Hotmail, etc, and not from an official Otsuka email address. Please take extra caution while examining such an email address, as the scammers may misspell an official Otsuka email address and use a slightly modified version duplicating letters.
To ensure that you are communicating about a legitimate job opportunity at Otsuka, please only deal directly with Otsuka through its official Otsuka Career website https://vhr-otsuka.wd1.myworkdayjobs.com/en-US/External.
Otsuka will not be held liable or responsible for any claims, losses, damages or expenses resulting from job recruiting scams. If you suspect a position is fraudulent, please contact Otsuka's call center at: 800-363-5670. If you believe you are the victim of fraud resulting from a job recruiting scam, please contact the FBI through the Internet Crime Complaint Center at: https://www.ic3.gov, or your local authorities.