ReadyNow Patient Experience Liaison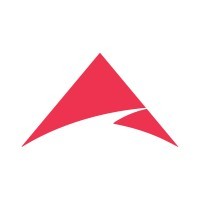 Avanir Pharmaceuticals
North America
Posted on Thursday, September 7, 2023
OTSUKA - PEOPLE CREATING NEW PRODUCTS FOR BETTER HEALTH WORLDWIDE

Are you looking to help patients gain access to their medications? Are you looking to help patients with understanding their current therapies? Are you interested in being customer focused discussing clinical and disease state education?
We are looking for talented individuals to join our ReadyNow Therapeutics Development Program! If you love a fast-paced, ever-changing, challenging, customer centric and patient focused environment, and have a desire to experience living in different parts of the country, this may be the perfect opportunity for you.
Watch this short video to hear about this innovative program:
PLEASE NOTE:
Minimum of 1 of the following degrees: Bachelor's, Licensed Healthcare Professional with a valid clinical

license required

, Pharm.D., M.D., D.O., Ph.D. or D.Ph., RN, LPN,

from an accredited four-year college or university (or the equivalent if education obtained outside of the United States)
HOW IT WORKS
In this 18-month development program, you will be joining a team of new-to-pharmaceutical-industry professionals and will have the opportunity to experience living and working in different US locations. Upon completion of full product training, you will be deployed into territories on rotation assignments of varying lengths. After completion of each rotation, your new rotation location will be determined based on business needs. All applicants must commit to up to 18 months of travel rotations across the nation.
WHAT'S YOUR ULTIMATE GOAL ALONG THE WAY
Your goal is to earn a permanent territory in the key area at Otsuka as an Associate Patient Experience Liaison. You will demonstrate success in this role through collaboration with your Regional Patient Lead and your broader Otsuka field team, overall performance, and exemplifying the established behaviors of an Otsuka Patient Experience Liaison. You will be asked to manage your territory by identifying, developing and maintaining professional relationships with internal and external matrix teams and sites of care in assigned therapeutic interest to ensure access to Otsuka's current portfolio of products. You will need to demonstrate your overall patient centric support through your ability to gain access and provide insights to therapies and continual development of market and customer knowledge.
Permanent placement isn't guaranteed, it's earned, so you'll have to demonstrate that you have what it takes to be a star on our team!
YOU NEED TO HAVE
Minimum of 1 of the following degrees: Bachelor's, Licensed Healthcare Professional with a valid clinical

license required

, Pharm.D., M.D., D.O., Ph.D. or D.Ph., RN, LPN,

from an accredited four-year college or university (or the equivalent if education obtained outside of the United States)

Preferred (2-5) years post college work in healthcare.
Preferred (0-2) years industry experience (pharma, device, etc.)
Ability to learn and understand clinical and non-clinical technical information and convey information effectively.
Strong computer skills; time-management, organizational and planning skills
A demonstrated ability to establish and build relationships
Ability to think strategically to identify, build, and deliver solutions to meet customer needs
An intrinsic sense of curiosity and problem solving which allows you to understand and anticipate situations, identify appropriate solutions, and adapt to evolving needs of customers
Ability to readily adapt personal, interpersonal behavior, and leadership behavior based on situational need
A deep sense of self-motivation and strong drive to succeed
Humility, transparency and credibility in communication and action which align to the ReadyNow standards and expectations
The ability to communicate effectively using technology and across a range of mediums including email, face-to-face, and virtually
High proficiency in Microsoft office products
Valid Driver's license and a good driving record under Otsuka policy
YOU RECEIVE
Experience within one of the top global pharmaceutical companies
Personal and professional development and growth opportunities
Extensive pharmaceutical market and industry knowledge
Great benefits – click here for more information
#LI-Remote
Competencies
Accountability for Results - Stay focused on key strategic objectives, be accountable for high standards of performance, and take an active role in leading change.
Strategic Thinking & Problem Solving - Make decisions considering the long-term impact to customers, patients, employees, and the business.
Patient & Customer Centricity - Maintain an ongoing focus on the needs of our customers and/or key stakeholders.
Impactful Communication - Communicate with logic, clarity, and respect. Influence at all levels to achieve the best results for Otsuka.
Respectful Collaboration - Seek and value others' perspectives and strive for diverse partnerships to enhance work toward common goals.
Empowered Development - Play an active role in professional development as a business imperative.
Annual Salary :
Minimum $88,345.00 - Maximum $126,390.00, plus annual incentive: The range shown represents a typical pay range or starting salary for candidates hired to perform the work. Other elements may be used to determine actual salary such as the candidate's job experience, specific skills, and comparison to internal incumbents currently in role. This information is provided to applicants in accordance with states and local laws.
Company benefits: comprehensive medical, dental, vision and prescription drug coverage, company provided Basic Life, AD&D, Short-term and Long-term Disability insurance, tuition reimbursement, a 401(k) match, PTO allotment each calendar year, paid holidays, and paid leave programs as well as other company provided benefits.
Come discover more about Otsuka and our benefit offerings; https://www.otsuka-us.com/careers-join-otsuka.
Disclaimer:
This job description is intended to describe the general nature and level of the work being performed by the people assigned to this position. It is not intended to include every job duty and responsibility specific to the position. Otsuka reserves the right to amend and change responsibilities to meet business and organizational needs as necessary.
Otsuka is an equal opportunity employer. All qualified applicants are encouraged to apply and will be given consideration for employment without regard to race, color, sex, gender identity or gender expression, sexual orientation, age, disability, religion, national origin, veteran status, marital status, or any other legally protected characteristic.
Statement Regarding Job Recruiting Fraud Scams
At Otsuka we take security and protection of your personal information very seriously. Please be aware individuals may approach you and falsely present themselves as our employees or representatives. They may use this false pretense to try to gain access to your personal information or acquire money from you by offering fictitious employment opportunities purportedly on our behalf.
Please understand, Otsuka will never ask for financial information of any kind or for payment of money during the job application process. We do not require any financial, credit card or bank account information and/or any payment of any kind to be considered for employment. We will also not offer you money to buy equipment, software, or for any other purpose during the job application process. If you are being asked to pay or offered money for equipment fees or some other application processing fee, even if claimed you will be reimbursed, this is not Otsuka. These claims are fraudulent and you are strongly advised to exercise caution when you receive such an offer of employment.
Otsuka will also never ask you to download a third-party application in order to communicate about a legitimate job opportunity. Scammers may also send offers or claims from a fake email address or from Yahoo, Gmail, Hotmail, etc, and not from an official Otsuka email address. Please take extra caution while examining such an email address, as the scammers may misspell an official Otsuka email address and use a slightly modified version duplicating letters.
To ensure that you are communicating about a legitimate job opportunity at Otsuka, please only deal directly with Otsuka through its official Otsuka Career website https://vhr-otsuka.wd1.myworkdayjobs.com/en-US/External.
Otsuka will not be held liable or responsible for any claims, losses, damages or expenses resulting from job recruiting scams. If you suspect a position is fraudulent, please contact Otsuka's call center at: 800-363-5670. If you believe you are the victim of fraud resulting from a job recruiting scam, please contact the FBI through the Internet Crime Complaint Center at: https://www.ic3.gov, or your local authorities.