Clinical Data Scientist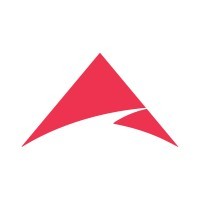 Avanir Pharmaceuticals
Data Science
North America
Posted on Tuesday, September 5, 2023
Responsibilities:
Work alongside statisticians and data management to perform in-depth exploration of raw data collected from various sources, such as clinical trials, real-world, and public domain data. Guide evidence-based product development by extracting therapeutic intelligence from such data sources.
Use strong programming skills for data analysis involving cleaning and transforming raw data, creating insightful visualizations, designing new attributes, studying data quality, correlations and distributions, and quantifying results.

Implement advanced machine learning techniques (classification, regression, clustering) to train predictive models, identify patterns and trends, tune model performance, and handle overfitting.

Perform post-prediction analysis by evaluating training model's performance, interpret model decisions and insights, and use model predictions to influence future decisions such as clinical trial design. Communicate analytical results and findings to cross-functional teams.

Support software development projects at various levels, review/plan clinical studies across multiple CNS programs, and conducting analyses related to time series modeling, supervised and unsupervised learning techniques, Bayesian methodologies, and others.

Identify and communicate novel analytical and data strategies to support clinical programs.

Work closely with stakeholders interfacing with clinical data to identify, enhance, and support the quantitative and technological needs for all Otsuka projects.

Provide statistical and modeling support for planning and implementing clinical studies/programs to meet the needs of patients, regulatory agencies, and clinicians.

Develop innovative computational methods when existing tools are not the most appropriate fit.

Provide solutions of clinical utility by leveraging internal and external data sources.

Guide evidence-based product development (digital/non-digital) by extracting therapeutic intelligence from such data sources.
Requirements:
Master's degree in Computer Science, Electrical Engineering, Statistics, Mathematics or a related quantitative field.

Two (2) years of experience in:

Python and R for hands-on machine learning, data extraction from multiple data sources, data transformation and pre-processing, building new features, developing various machine learning models for problems such as regression and classification.

Python packages (such as scikit-learn, pandas, NumPy) and R packages (such as ggplot2, dplyr, mlr) for data mining, statistical analysis, and predictive modeling.

Two (2) years of experience in the pharmaceutical or other healthcare domain, patient health data, predictive analytics on patient data, and using a data query language such as SQL.
Come discover more about Otsuka and our benefit offerings; https://www.otsuka-us.com/careers-join-otsuka.
Disclaimer:
This job description is intended to describe the general nature and level of the work being performed by the people assigned to this position. It is not intended to include every job duty and responsibility specific to the position. Otsuka reserves the right to amend and change responsibilities to meet business and organizational needs as necessary.
Otsuka is an equal opportunity employer. All qualified applicants are encouraged to apply and will be given consideration for employment without regard to race, color, sex, gender identity or gender expression, sexual orientation, age, disability, religion, national origin, veteran status, marital status, or any other legally protected characteristic.
Statement Regarding Job Recruiting Fraud Scams
At Otsuka we take security and protection of your personal information very seriously. Please be aware individuals may approach you and falsely present themselves as our employees or representatives. They may use this false pretense to try to gain access to your personal information or acquire money from you by offering fictitious employment opportunities purportedly on our behalf.
Please understand, Otsuka will never ask for financial information of any kind or for payment of money during the job application process. We do not require any financial, credit card or bank account information and/or any payment of any kind to be considered for employment. We will also not offer you money to buy equipment, software, or for any other purpose during the job application process. If you are being asked to pay or offered money for equipment fees or some other application processing fee, even if claimed you will be reimbursed, this is not Otsuka. These claims are fraudulent and you are strongly advised to exercise caution when you receive such an offer of employment.
Otsuka will also never ask you to download a third-party application in order to communicate about a legitimate job opportunity. Scammers may also send offers or claims from a fake email address or from Yahoo, Gmail, Hotmail, etc, and not from an official Otsuka email address. Please take extra caution while examining such an email address, as the scammers may misspell an official Otsuka email address and use a slightly modified version duplicating letters.
To ensure that you are communicating about a legitimate job opportunity at Otsuka, please only deal directly with Otsuka through its official Otsuka Career website https://vhr-otsuka.wd1.myworkdayjobs.com/en-US/External.
Otsuka will not be held liable or responsible for any claims, losses, damages or expenses resulting from job recruiting scams. If you suspect a position is fraudulent, please contact Otsuka's call center at: 800-363-5670. If you believe you are the victim of fraud resulting from a job recruiting scam, please contact the FBI through the Internet Crime Complaint Center at: https://www.ic3.gov, or your local authorities.