Health System Access Manager - Southwest (Remote)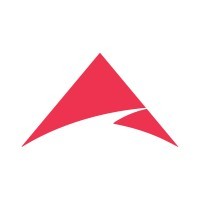 Avanir Pharmaceuticals
North America
Posted on Saturday, September 2, 2023
About Otsuka
We defy limitation, so that others can too. In going above and beyond—under any circumstances—for patients, families, providers, and for each other. It's this deep-rooted dedication that drives us to uncover answers to complex, underserved medical needs, so that patients can push past the limitations of their disease and achieve more than they thought was possible each and every day.
About the Role
Otsuka America Pharmaceutical, Inc. operates in a customer engagement approach designed to better deliver on patient, caregiver and HCP needs in an evolving healthcare environment. This model is built around where patients get their care—locally, with the intent to better serve patients, caregivers, and healthcare providers, delivering a higher quality experience that ultimately is focused on improving patient care. The local "ecosystem approach" creates a unified focus among account management, medical, patient access and market access to engage local healthcare systems and identify opportunities to improve the patient experience. Through this matrix model, customers will now experience more coordinated and seamless care with digital-enabled support to help bridge care gaps.
The Health System Access Manager (HSAM) position is part of the Managed Markets Commercial Strategy team. It reports to the National Director of Health System Access for Otsuka America Pharmaceutical Inc. (OAPI). This position is responsible for representing the entire OAPI portfolio with Organized Customers such as but not limited to Integrated Delivery Networks, Health Systems, Health Systems Owned Payer Plans, GPOs, Specialty Pharmacies, and ACOs; at the Administrative, C-Suite, and D-Suite Levels.
The HSAM is tasked with developing the assigned market by building customer alliances, establishing favorable product access, and achieving short and long-term strategic objectives by identifying customer needs and providing solutions. The HSAM priorities include – satisfying the external customer and the internal stakeholder. The HSAM is a cross-functional position that requires a quarterback approach to account management, taking the lead for their assigned accounts. The HSAM must partner externally and internally on formulary review, pull-through, protocol development, resource placement, and utilization. The HSAM must thoroughly understand the industry's intricacies and the structure and decision-making processes of specific Organized Customers.
Represent OAPI and OAPI Brands to assigned Organized Customers to include:
Ability to articulate compelling unbranded and branded messaging within PI labeling.
Present the Brand Value Proposition.
Provide detailed Brand clinical information.
Share approved Health Economic Data.
Further customer engagement by providing insights/expertise in relevant Therapeutic Areas.
Leverage and Champion core market access resources and sales planning tools.
Serve as the Market Access point between OAPI and Internal/External Customers to include:
Collaborate with regional cross-functional team to develop the regional business plan and strategy to deliver upon the strategic vision and local ecosystem priorities to improve the customer experience, enhance patient outcomes and deliver on business opportunities.
Develop Health System Access strategy that leads to broader and deeper relationships within priority accounts.
Analyze and synthesize information from multiple sources in the region to identify key priorities and opportunities.
Create and own the health system portion of the regional business plan in collaboration with ecosystem leads and other cross-functional colleagues (medical, regional access, patient support).
Lead and bring customer insights on behavioral trends, market conditions, and changes in formulary and medical policies.
Enable Managed Markets Liaison (MML), HEOR, and Marketing team interactions with customers to include unique MML engagements and relationship building with peers.
Engage with Otsuka Government Affairs and Advocacy to ensure execution against opportunities and threats in area of responsibility.
Conduct all activities in compliance with all applicable local, state, and federal laws and regulations as well as company policies in accordance with code of conduct and PhRMA.
Key Daily Job Responsibilities:
High level of communication and collaboration required with internal and external matrix partners.
Implement plans as a leader within the internal matrix team by organizing meetings, with concise communication on our shared goals and tactics with consistent follow-up.
Create process to collect and disseminate information across key stakeholders in a timely basis.
Continually develop market landscape and product/disease state knowledge.
Demonstrate strong critical analysis and planning skills in reviewing data, understanding trends, preparing and communicating applicable plans.
Develop and maintain strong working relationships with the medical community, with a high science approach focused on identifying needs and providing solutions.
Plan, organize and deliver effective and approved value proposition to achieve product formulary acceptance and protocol development.
Plan and execute strategic key account plans consistently, utilizing approved tactics and key company messages.
Maintain a professional demeanor consistent with OAPI philosophy, protocols, and guidelines.
Maintain an excellent level of

continuous-improvement,

personal and professional growth.
Development and implementation of strategy.
Manage assigned budget and accurately report budget activity.
Ensure Account Management CRM tool are up to date with all account activities.
Conduct all activities in compliance with all applicable local, state and federal laws and regulations as well as company policies in accordance with code of conduct and PhRMA.
Qualifications:
Required:
Minimum 10 years of professional experience.
Five or more years working within Health Systems, IDNs, Veterans Affairs, ACOs and Payers.
Experience in a leadership preferred.
Highly desired experience in contracting, budget impact modeling, specialty sales, reimbursement buy and bill/pharmacy benefit, formulary decision making and drug utilization review process, and understanding of health economics and outcomes.
Experience in HIT - Health Information Technology highly desirable.
C-Suite and D-Suite experience.
Scientific or clinical background desirable.
Bachelor's Degree or higher preferred.
A valid and active driver's license is required for this position.
* Able to travel up to 60%
Competencies
Accountability for Results - Stay focused on key strategic objectives, be accountable for high standards of performance, and take an active role in leading change.
Strategic Thinking & Problem Solving - Make decisions considering the long-term impact to customers, patients, employees, and the business.
Patient & Customer Centricity - Maintain an ongoing focus on the needs of our customers and/or key stakeholders.
Impactful Communication - Communicate with logic, clarity, and respect. Influence at all levels to achieve the best results for Otsuka.
Respectful Collaboration - Seek and value others' perspectives and strive for diverse partnerships to enhance work toward common goals.
Empowered Development - Play an active role in professional development as a business imperative.
Annual Salary :
Minimum $110,876.00 - Maximum $158,620.00, plus annual incentive: The range shown represents a typical pay range or starting salary for candidates hired to perform the work. Other elements may be used to determine actual salary such as the candidate's job experience, specific skills, and comparison to internal incumbents currently in role. This information is provided to applicants in accordance with states and local laws.
Company benefits: comprehensive medical, dental, vision and prescription drug coverage, company provided Basic Life, AD&D, Short-term and Long-term Disability insurance, tuition reimbursement, a 401(k) match, PTO allotment each calendar year, paid holidays, and paid leave programs as well as other company provided benefits.
Come discover more about Otsuka and our benefit offerings; https://www.otsuka-us.com/careers-join-otsuka.
Disclaimer:
This job description is intended to describe the general nature and level of the work being performed by the people assigned to this position. It is not intended to include every job duty and responsibility specific to the position. Otsuka reserves the right to amend and change responsibilities to meet business and organizational needs as necessary.
Otsuka is an equal opportunity employer. All qualified applicants are encouraged to apply and will be given consideration for employment without regard to race, color, sex, gender identity or gender expression, sexual orientation, age, disability, religion, national origin, veteran status, marital status, or any other legally protected characteristic.
Statement Regarding Job Recruiting Fraud Scams
At Otsuka we take security and protection of your personal information very seriously. Please be aware individuals may approach you and falsely present themselves as our employees or representatives. They may use this false pretense to try to gain access to your personal information or acquire money from you by offering fictitious employment opportunities purportedly on our behalf.
Please understand, Otsuka will never ask for financial information of any kind or for payment of money during the job application process. We do not require any financial, credit card or bank account information and/or any payment of any kind to be considered for employment. We will also not offer you money to buy equipment, software, or for any other purpose during the job application process. If you are being asked to pay or offered money for equipment fees or some other application processing fee, even if claimed you will be reimbursed, this is not Otsuka. These claims are fraudulent and you are strongly advised to exercise caution when you receive such an offer of employment.
Otsuka will also never ask you to download a third-party application in order to communicate about a legitimate job opportunity. Scammers may also send offers or claims from a fake email address or from Yahoo, Gmail, Hotmail, etc, and not from an official Otsuka email address. Please take extra caution while examining such an email address, as the scammers may misspell an official Otsuka email address and use a slightly modified version duplicating letters.
To ensure that you are communicating about a legitimate job opportunity at Otsuka, please only deal directly with Otsuka through its official Otsuka Career website https://vhr-otsuka.wd1.myworkdayjobs.com/en-US/External.
Otsuka will not be held liable or responsible for any claims, losses, damages or expenses resulting from job recruiting scams. If you suspect a position is fraudulent, please contact Otsuka's call center at: 800-363-5670. If you believe you are the victim of fraud resulting from a job recruiting scam, please contact the FBI through the Internet Crime Complaint Center at: https://www.ic3.gov, or your local authorities.