Director, Employee Relations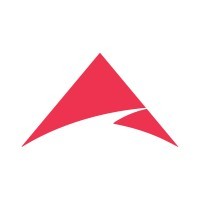 Avanir Pharmaceuticals
Administration
North America
Posted on Tuesday, August 29, 2023
Otsuka Pharmaceutical Company is a global healthcare company with the corporate philosophy: "Otsuka-people creating new products for better health worldwide." Otsuka researches, develops, manufactures and markets innovative products, with a focus on pharmaceutical products to meet unmet medical needs and nutraceutical products for the maintenance of everyday health.
In this newly created role, the Director, Employee Relations, will be a champion of Otsuka's culture and values and have overall responsibility for leading the Employee Relations (ER) department for the organization. This role will work directly with Senior members of the Otsuka Human Resources (HR) community as well as partner with our business leaders in the performance management process, and to assess risk related to employee claims, investigate employee relations issues presented from across our US pharma business, navigate change, and build a sustainable ER organization for the future. The successful candidate will consult the businesses they support and work in close collaboration with members of our Core Investigative Committee (CIC) and cross-functional collaborative partners. The successful candidate will be required to demonstrate Otsuka culture in their decisions and behavior, while monitoring the effect of business decisions on people and advising management appropriately. This individual must not be afraid to challenge the status quo and must be able to present strong positions based on evidence and fact finding. The successful candidate is learning agile and will be able to deal with ambiguity while addressing complex issues and reaching clear and coherent solutions.
This position is both hands-on and strategic in providing investigative and employee relations expertise. Our Employee Relations team will be a centralized function within HR that aspires to achieve a consistent and equitable approach to employee relations' issues, which helps mitigate risk to the company. The Director will be a key member of the team tasked with building best-in-class processes and operations that connect to our culture and values. The Director will build a small team of experienced employee relations experts who together solve complex problems on a regular basis.
The Director is expected to stay current on Federal, State, and local laws that impact the company and/or the employees. They must be able to understand the potential longer-term implications related to Federal, State, or local policy changes and help formulate a position that protects the company and its interests.
This position is based in Princeton, New Jersey. Otsuka maintains a hybrid work policy and travel is expected ~15% of the time based on business needs.
Job Description
Working with our Business
The identified individual must be highly skilled with proven success in the area of investigations. They will design, develop and implement ER strategy, which is aligned with the company's overall goals and values. The individual must also be a skilled investigator, both in conducting investigations and being able to lead a team of investigators in their own investigations. The individual must be able to develop policies, procedures, and guidelines to address employee relations matters effectively. They see the big picture. Through critical thinking and discussions with appropriate stakeholders, they are able to assimilate data and come to conclusions based on policy, regulation, and past practice. They are comfortable challenging convention, and in some cases, reinvent how work is done. Some of the key areas in which they work with our businesses include:
Team Building and Leadership
Build and lead the ER team, fostering a positive and inclusive work environment

Provide guidance and mentorship to team members in handling complex employee relations issues

Partner and trusted advisor to the business on complex organizational challenges and people-related solutions
Investigations
Conduct investigations and elevate the quality of our investigations through interview capture and detail, issue spotting, and delivering sound recommendations

Supervise team of investigators and conduct investigations in response to a range of employee relations concerns, including harassment, discrimination, retaliation, workplace violence, and other alleged violations of rules, regulations, policies, and procedures

Use effective interviewing and documentation techniques and utilize the designated online case management tool for tracking

Report regularly regarding pending investigations and provide timely investigation reports with supporting documentation for all completed investigations

Able to identify the longer-term impact related to case issues to provide a full view related to potential risks
Compliance with Employment Laws
Ensure ER practices and policies comply with employment laws and regulations

Mitigate potential risks by staying updated on relevant legislation and proactively addressing ER issues

Partner with our Core Investigative Committee (CIC) on issues that have larger impact beyond ER and implications to the overall business

Partner with our Legal Affairs team in addressing ER-related legal concerns and HR leaders to provide counsel and facilitate prompt and effective resolution of workplace concerns
Performance Management Support
Collaborate with HR Business Partners to provide guidance on performance management processes, including coaching, counseling, and performance improvement plans

Develop and reinforce an employee relations strategy and philosophy that provides clarity of direction, reliable measurement and clear feedback

Work closely with management and employees to improve work relationships, amplify engagement, increase productivity and retention

Experience in handling difficult, complex, and highly sensitive employee relations issues and providing guiding and mentorship to employees and people leaders.
Training and Development
Develop and deliver ER-related training programs for executives, people leaders, and employees to enhance their understanding of policies, procedures, and best practices
Data Analysis and Reporting
Utilize HR analytics to track ER trends and identify areas for improvement

Generate regular reports for senior leadership to assess ER metrics and propose actionable insights
Qualifications/ Required
Knowledge/ Experience and Required Skills:
Knowledge and Experience
Bachelor's degree required. Degree in Business, Human Resources Management, or related field preferred

Master's degree a plus. Degree in Business, Human Resources Management, or related field a plus

Understanding of HR legal compliance requirements and understanding of HR programs relative to support of business objectives required

Expert level experience in Employee Relations - extensive experience conducting investigations, making recommendations, and partnering with in-house counsel. Able to demonstrate outcomes that have led actionable and supportive plans

10+ years of substantive experience in Employee Relations as a subject matter expert

Experience with designing and implementing ER systems for the purposes of documentation and reporting

Pharmaceutical/biotech and/or healthcare industry experience is preferred

Strong interpersonal, writing, communication, organizational, project management and presentation skills

Proficiency in Microsoft Office suite (Excel, PowerPoint, Word and Outlook)
Required Skills
Ability to work effectively as a valuable partner and trusted advisor to all levels of associates and management

Must be able to thrive in a fast-paced, high-performance environment

Proven ability and experience with strong influencing skills, decision making, and resilience

Ability to exercise sound judgment and make independent decisions and recommendations on difficult and sensitive matters in a thorough and expeditious manner while maintaining confidentiality as appropriate

Comfortable with ambiguity and being a part of complex strategy discussions with team members and leaders - not afraid to stand alone

Strategic thinker with experience in execution of complex, cross-functional projects and programs

Achieves outcomes through ability to collaborate with cross functional leaders, other shared services, and internal HR COE's

Compelling oral and written communicator with the ability to build relationships with senior leaders and a range of stakeholders to drive organizational change

Able to influence at all levels through clear, informed, and logical business justification and discussion supported by qualitative and quantitative data insights

Demonstrated track record of taking initiative, having a sense of urgency and proactively finding solutions to challenges

Self-starter with demonstrated ability to work independently as well as in a team setting in order to build personal brand and to develop a network of relationships across the organization
#LI-Hybrid
Competencies
Accountability for Results - Stay focused on key strategic objectives, be accountable for high standards of performance, and take an active role in leading change.
Strategic Thinking & Problem Solving - Make decisions considering the long-term impact to customers, patients, employees, and the business.
Patient & Customer Centricity - Maintain an ongoing focus on the needs of our customers and/or key stakeholders.
Impactful Communication - Communicate with logic, clarity, and respect. Influence at all levels to achieve the best results for Otsuka.
Respectful Collaboration - Seek and value others' perspectives and strive for diverse partnerships to enhance work toward common goals.
Empowered Development - Play an active role in professional development as a business imperative.
Come discover more about Otsuka and our benefit offerings; https://www.otsuka-us.com/careers-join-otsuka.
Disclaimer:
This job description is intended to describe the general nature and level of the work being performed by the people assigned to this position. It is not intended to include every job duty and responsibility specific to the position. Otsuka reserves the right to amend and change responsibilities to meet business and organizational needs as necessary.
Otsuka is an equal opportunity employer. All qualified applicants are encouraged to apply and will be given consideration for employment without regard to race, color, sex, gender identity or gender expression, sexual orientation, age, disability, religion, national origin, veteran status, marital status, or any other legally protected characteristic.
Statement Regarding Job Recruiting Fraud Scams
At Otsuka we take security and protection of your personal information very seriously. Please be aware individuals may approach you and falsely present themselves as our employees or representatives. They may use this false pretense to try to gain access to your personal information or acquire money from you by offering fictitious employment opportunities purportedly on our behalf.
Please understand, Otsuka will never ask for financial information of any kind or for payment of money during the job application process. We do not require any financial, credit card or bank account information and/or any payment of any kind to be considered for employment. We will also not offer you money to buy equipment, software, or for any other purpose during the job application process. If you are being asked to pay or offered money for equipment fees or some other application processing fee, even if claimed you will be reimbursed, this is not Otsuka. These claims are fraudulent and you are strongly advised to exercise caution when you receive such an offer of employment.
Otsuka will also never ask you to download a third-party application in order to communicate about a legitimate job opportunity. Scammers may also send offers or claims from a fake email address or from Yahoo, Gmail, Hotmail, etc, and not from an official Otsuka email address. Please take extra caution while examining such an email address, as the scammers may misspell an official Otsuka email address and use a slightly modified version duplicating letters.
To ensure that you are communicating about a legitimate job opportunity at Otsuka, please only deal directly with Otsuka through its official Otsuka Career website https://vhr-otsuka.wd1.myworkdayjobs.com/en-US/External.
Otsuka will not be held liable or responsible for any claims, losses, damages or expenses resulting from job recruiting scams. If you suspect a position is fraudulent, please contact Otsuka's call center at: 800-363-5670. If you believe you are the victim of fraud resulting from a job recruiting scam, please contact the FBI through the Internet Crime Complaint Center at: https://www.ic3.gov, or your local authorities.