Director, Principal Architect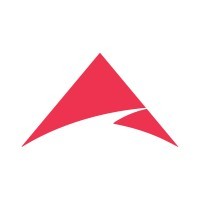 Avanir Pharmaceuticals
IT
North America
Posted on Tuesday, August 8, 2023
Job Summary
The Director Principal Architect is responsible for the design, implementation, and support of the company's SAP Finance solutions. The ideal candidate will have a deep understanding of SAP Finance modules and processes, as well as experience in leading and managing SAP projects, continuous improvement and support work. The successful candidate will be responsible for leading a team of SAP consultants as well as working with the business to ensure that the company's SAP Finance solutions meet its needs.
At Otsuka, we defy limitation, so that others can too.
We have an unwavering belief in doing more. In transcending expectations. In going above and beyond—under any circumstances—for patients, families, providers, and for each other. It's this deep-rooted dedication that drives us to uncover answers to complex, underserved medical needs, so that patients can push past the limitations of their disease and achieve more than they thought was possible each and every day.
We believe that the bigger the challenge, the bigger the opportunity. We are doing everything in our power to live up to our mission of creating new products for better health worldwide in two important therapeutic categories: neuroscience and nephrology.
The following are the key responsibilities of Director, Principal Architect:
Lead the design, maintenance, and continuous improvement of the company's SAP Finance Solution for the CFO organization.

Support the implementation and production support of the core financial processes in ERP and SAP reporting across various financial systems.

Analyze business requirements and translate them into high-level and detailed designs.

Provide consultation to application owners, business partners, and peer groups on long- and short-range architecture solutions to meet business objectives.

Create a positive environment by monitoring workloads of the team, meeting client expectations, and keeping leadership informed of progress and issues.

Have end-to-end Record to Report process knowledge in SAP, including master data and supporting applications driving the financial value chain.

Support all month-end activities required to ensure that the month's financial results are accurate, complete, and in compliance with company policies.

Act as a cross-organizational lead/go-to person for solution areas/components.

Multiply solution knowledge across the entire organization.

Drive visibility and knowledge of new product enhancements and roadmaps.

Participate in RFP responses, requirements gathering/evaluation, and solution architecture for new SAP projects or the addition of new functionalities to current SAP applications.

Engage with AMS vendor to support high-impact incident analysis and lead RCA conversations with the vendor and the business.

Provide solutions to complex/high-impact issues.

Provide workarounds/alternatives to prevent excessive customizations.
Knowledge/ Experience and Skills:
Bachelor's degree in Finance or Accounting major.

Must have excellent communication and interpersonal skills.

20+ years of experience in SAP Finance with implementation experience in SAP S/4HANA digital core with SAP Fiori

Multiple projects implementation for a Pharma/Biotech customers is must have.

Candidate must be a keen learner of the business processes and should be able to leverage his/her finance functional domain to discuss the business requirements and negotiate with the business to adopt industry best practices. This includes experience in lean process and business process engineering initiatives.

Candidate must be able to discuss end to end business process from the financial planning to recording of transactions to generating reports/analytics for statutory and management reporting.

Experience in integrating SAP with banks, consolidation applications, planning and reporting applications, payroll systems, and 3PL systems.

Must have strong cross module application knowledge in SAP S/4HANA digital core especially around integration with Ariba, Concur, External Tax applications, Direct Procurement, Order to Cash and reporting domains.

Experience in a global implementation and roll out with multiple currencies, tax, and locales.

Must have experience in dealing with labor, material and expenses booking to WBS elements and integrating with projects billing is must have.

Experience in SAP HCM module (mini HR) integrations to financial objects will be an asset.

Experience in SAP Central Finance and FSCM is an asset.

Experience in implementing SAP Project System and related reporting is must have.

Experience in integrating SAP with banks, consolidation applications like blackline, planning and reporting applications like Hyperion and Anaplan, payroll systems, 3PL systems is preferred.

Experience in implementing SAP Accrual engine.

Team player with strong problem-solving skills, must be detail-oriented and have ability to manage priorities and deadlines.

High energy with the capability to multi-task in a dynamic, rapidly-growing organization.

Ability to work with technical and business-oriented teams, to work collaboratively with employees within department and across

Ability to travel up to 10%
Educational Qualifications:
Minimum of a bachelor's degree Bachelor's degree in Finance or Accounting major.
Competencies
Accountability for Results - Stay focused on key strategic objectives, be accountable for high standards of performance, and take an active role in leading change.
Strategic Thinking & Problem Solving - Make decisions considering the long-term impact to customers, patients, employees, and the business.
Patient & Customer Centricity - Maintain an ongoing focus on the needs of our customers and/or key stakeholders.
Impactful Communication - Communicate with logic, clarity, and respect. Influence at all levels to achieve the best results for Otsuka.
Respectful Collaboration - Seek and value others' perspectives and strive for diverse partnerships to enhance work toward common goals.
Empowered Development - Play an active role in professional development as a business imperative.
Come discover more about Otsuka and our benefit offerings; https://www.otsuka-us.com/careers-join-otsuka.
Disclaimer:
This job description is intended to describe the general nature and level of the work being performed by the people assigned to this position. It is not intended to include every job duty and responsibility specific to the position. Otsuka reserves the right to amend and change responsibilities to meet business and organizational needs as necessary.
Otsuka is an equal opportunity employer. All qualified applicants are encouraged to apply and will be given consideration for employment without regard to race, color, sex, gender identity or gender expression, sexual orientation, age, disability, religion, national origin, veteran status, marital status, or any other legally protected characteristic.
Statement Regarding Job Recruiting Fraud Scams
At Otsuka we take security and protection of your personal information very seriously. Please be aware individuals may approach you and falsely present themselves as our employees or representatives. They may use this false pretense to try to gain access to your personal information or acquire money from you by offering fictitious employment opportunities purportedly on our behalf.
Please understand, Otsuka will never ask for financial information of any kind or for payment of money during the job application process. We do not require any financial, credit card or bank account information and/or any payment of any kind to be considered for employment. We will also not offer you money to buy equipment, software, or for any other purpose during the job application process. If you are being asked to pay or offered money for equipment fees or some other application processing fee, even if claimed you will be reimbursed, this is not Otsuka. These claims are fraudulent and you are strongly advised to exercise caution when you receive such an offer of employment.
Otsuka will also never ask you to download a third-party application in order to communicate about a legitimate job opportunity. Scammers may also send offers or claims from a fake email address or from Yahoo, Gmail, Hotmail, etc, and not from an official Otsuka email address. Please take extra caution while examining such an email address, as the scammers may misspell an official Otsuka email address and use a slightly modified version duplicating letters.
To ensure that you are communicating about a legitimate job opportunity at Otsuka, please only deal directly with Otsuka through its official Otsuka Career website https://vhr-otsuka.wd1.myworkdayjobs.com/en-US/External.
Otsuka will not be held liable or responsible for any claims, losses, damages or expenses resulting from job recruiting scams. If you suspect a position is fraudulent, please contact Otsuka's call center at: 800-363-5670. If you believe you are the victim of fraud resulting from a job recruiting scam, please contact the FBI through the Internet Crime Complaint Center at: https://www.ic3.gov, or your local authorities.