Executive Director, Business Analysis (Hybrid)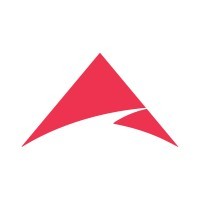 Avanir Pharmaceuticals
North America
Posted on Wednesday, August 2, 2023
Job Summary
Otsuka recently transformed the way we engage patients and HCPs (Healthcare Professionals), introducing the first phase of our new Customer Engagement Model (CEM), a multiyear journey to provide a more streamlined, proactive, and holistic engagement experience. The first phase of this journey focused primarily on our field teams, better aligning sales, patient experience and field medical. The second phase will focus on transforming our headquarters' operations teams as Otsuka continues our journey to transform the way we engage our customers and prepare for several new products launches on our Road through 2030. We are seeking a passionate leader who will further enable us to live up to our commitment to defy limitation so others can too.
Executive Director, Head of Business Analysis
Job Description
As part of our Customer Engagement transformation journey, Otsuka is seeking an Executive Director to lead our newly created Business Analysis group, comprised of commercial insights and analytics including primary and secondary data analytics and competitive intelligence. In this highly visible leadership role, you will be responsible for designing, building, and executing am analytics and insights strategy to support Otsuka's growth.
This key leadership position will serve as a cross functional point of contact to develop and operationalize analytics and insights initiatives across Otsuka in close collaboration with Marketing, Field Teams, Analytics. IT, Operations, Compliance, and Legal. This role will provide innovation and expertise in guiding cross functional teams to leverage analytics, insights and intelligence to more effectively understand and engage our customers, especially in the context of an evolving customer engagement model that leverages omnichannel engagement techniques.
We seek a passionate and innovative leader to develop strategies that effectively and efficiently inform the approach for meaningful customer experiences through data-driven analytics and insights. The successful candidate will:
Set an ambitious & clear vision and communicate the value and meaningful impact from our data and insights effectively to key stakeholders, the customer engagement ecosystem of teams and the rest of the organization
Lead a team of ~25 cross functional colleagues including analytics practitioners, market research and psychology experts, data scientists, competitive intelligence analysts and brand strategy-oriented professionals
Define & execute on the short-term roadmap and lead long term strategic projects for continuously evolving the way we understand our HCPs & patients
Establish clear governance and operating model for analytics and insights creation, dissemination and usage across the organization
Leverage vendor partners as needed to enhance analytics and insights generation and synthesis
Act as the chief advocate and evangelist of analytics-enabled decision making in the senior leadership team
Serves as part of the Customer Engagement Operations Leadership Team, representing the insights and analytics from HCPs and patients across the portfolio
Shape the analytics and insights technology strategy together with the IT leadership
Drive the development of standards and templates (where appropriate) that enable implementation of analytics and insights best practices across the business
Continuously seek and leverage innovative analytics and insights techniques to bring new ways of thinking to the brand and field teams
Provide guidance to optimize and modify programs based on performance data, customer insights, competitive activity, market event changes
Build a culture around data sharing, governance and hygiene while bringing expertise and sensitivity to data security, risk, and compliance
Be a strong, credible resource to marketing, sales and operations colleagues
Qualifications
Required
Bachelor's degree
10+ years of proven analytics and/or market research experience with 5+ years of team leadership experience
Experience in managing cross-functional teams and implementing programs and process improvements inside OR outside of the healthcare industry

Proven record of accomplishment that demonstrates breadth and depth across primary and secondary marketing research competencies and achievement of performance objectives.

Strong leadership skills are necessary to lead and contribute to the overall execution of key deliverables.

Should possess intellectual curiosity and is willing to explore innovative analytics and insights approaches to meet brand objectives.

Deep knowledge and understanding of analytics, insights and competitive intelligence principles inside or outside of healthcare
Ability to develop strategic plans, develop solutions, and exercise execution excellence
Strong collaboration and influencing skills across all levels of an organization
Experience in managing vendors and external business partners
Strong written communication and presentation skills
Competencies
Thinking Strategically– An analytical and results-driven leader with the ability to plan, direct, and lead an organization focused on operational excellence.
Growth mindset - Guide an organization through a period of growth and change. Understands the importance of creating and demonstrating customer "value".
Leading Change – Lead and develop a highly engaged team of ~15 FTEs, successfully working to initiate innovative ideas and evaluate their merit.
Self-Starter – Resourceful and creative, willing to roll up their sleeves to get the job done.
Ambiguity - Proven ability to thrive in a fast-paced, and often ambiguous environment
Collaboration - Encourages collaboration across teams and levels to achieve shared objectives.
Aligns with R&D to plan for future products, developing and implementing plans to ensure success.
Interpersonal skills - self-awareness and ability to work with others in a collaborative manner
Preferred
Master's or advanced degree
Experience leading analytics enabled programs / products (e.g., advanced analytics systems) within or outside of the healthcare industry
#LI-Hybrid
Competencies
Accountability for Results - Stay focused on key strategic objectives, be accountable for high standards of performance, and take an active role in leading change.
Strategic Thinking & Problem Solving - Make decisions considering the long-term impact to customers, patients, employees, and the business.
Patient & Customer Centricity - Maintain an ongoing focus on the needs of our customers and/or key stakeholders.
Impactful Communication - Communicate with logic, clarity, and respect. Influence at all levels to achieve the best results for Otsuka.
Respectful Collaboration - Seek and value others' perspectives and strive for diverse partnerships to enhance work toward common goals.
Empowered Development - Play an active role in professional development as a business imperative.
Come discover more about Otsuka and our benefit offerings; https://www.otsuka-us.com/careers-join-otsuka.
Disclaimer:
This job description is intended to describe the general nature and level of the work being performed by the people assigned to this position. It is not intended to include every job duty and responsibility specific to the position. Otsuka reserves the right to amend and change responsibilities to meet business and organizational needs as necessary.
Otsuka is an equal opportunity employer. All qualified applicants are encouraged to apply and will be given consideration for employment without regard to race, color, sex, gender identity or gender expression, sexual orientation, age, disability, religion, national origin, veteran status, marital status, or any other legally protected characteristic.
Statement Regarding Job Recruiting Fraud Scams
At Otsuka we take security and protection of your personal information very seriously. Please be aware individuals may approach you and falsely present themselves as our employees or representatives. They may use this false pretense to try to gain access to your personal information or acquire money from you by offering fictitious employment opportunities purportedly on our behalf.
Please understand, Otsuka will never ask for financial information of any kind or for payment of money during the job application process. We do not require any financial, credit card or bank account information and/or any payment of any kind to be considered for employment. We will also not offer you money to buy equipment, software, or for any other purpose during the job application process. If you are being asked to pay or offered money for equipment fees or some other application processing fee, even if claimed you will be reimbursed, this is not Otsuka. These claims are fraudulent and you are strongly advised to exercise caution when you receive such an offer of employment.
Otsuka will also never ask you to download a third-party application in order to communicate about a legitimate job opportunity. Scammers may also send offers or claims from a fake email address or from Yahoo, Gmail, Hotmail, etc, and not from an official Otsuka email address. Please take extra caution while examining such an email address, as the scammers may misspell an official Otsuka email address and use a slightly modified version duplicating letters.
To ensure that you are communicating about a legitimate job opportunity at Otsuka, please only deal directly with Otsuka through its official Otsuka Career website https://vhr-otsuka.wd1.myworkdayjobs.com/en-US/External.
Otsuka will not be held liable or responsible for any claims, losses, damages or expenses resulting from job recruiting scams. If you suspect a position is fraudulent, please contact Otsuka's call center at: 800-363-5670. If you believe you are the victim of fraud resulting from a job recruiting scam, please contact the FBI through the Internet Crime Complaint Center at: https://www.ic3.gov, or your local authorities.