Associate Director, Biostatistics (Remote, Hybrid)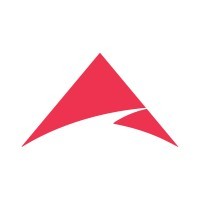 Avanir Pharmaceuticals
North America
Posted on Wednesday, August 2, 2023
The Associate Director level biostatistician will provide statistical expertise/input in the drug development including clinical development plan and regulatory submission strategy. Strong experience in development of protocols and statistical designs in different phases of the clinical trials. Write or review of statistical analysis plan and conducts/oversees statistical analyses. Effective communications with study team and key stakeholders across different functions such as clinical, clinpharm, operation, and clinical operation. Familiar with regulatory submission process in US and EU. Authoring statistics sections in summary documents and briefing book for regulatory interactions. Effective communications within biostatistics function.
This is a strategic and critical role in effectively and efficiently developing the process for approval of drug products.
Provides statistical analysis plan, including study design, sample size, primary and secondary endpoints, and statistical analysis method in protocol development.
As core study/project team member, provide statistical input in different perspective of the clinical trial conduct such as CRF review, IRT setting, DMC set up, annual reports and PSUR.
Develops Statistical Analysis Plan (SAP) and mock TFLs for interim or final analyses.
Participate strategic planning of regulatory interactions and Provides tables and listings for FDA meeting briefing packages.
Support statistical needs for market access and publications.
Core team of of developing final study report (FSR), including authoring statistical sections.
Discusses strategies with Global Clinical Development and Regulatory Affairs regarding study design and complex analysis issues, FDA issues, and general drug development.
Reviews clinical, statistical, and regulatory literature for current clinical trial results, regulatory trends and new statistical methods to be applied on his/her assigned therapeutic area.
Attend FDA meetings, FDA advisory boards, or other scientific meetings.
Serves as the Biometrics project team leader in the project team and provides expertise and input regarding the statistical analysis, TFLs format and data collection and quality, and overall timeline.
Provides technical supervision over other biostatisticians assigned to his/her therapeutic area and assigns them the statistical tasks.
Takes full responsibility in managing biostatistical tasks (as listed below) for one therapeutic area and provides strategic technical support to other clinical projects.
Provides technical direction to supporting statisticians working on projects on a day-to-day basis.
Qualifications/ Required Knowledge/ Experience and Skills:
Knowledge/Experience
Understands the company's products, the competition, and the pharmaceutical industry in general.

Demonstrates a competent knowledge of the company's work tools, processes, and policies.
Maintains a current awareness of new drug developments and statistical methodologies in the business.
Requires a strong working knowledge of applicable U.S. regulatory requirements and NDA preparation for submissions.
Skills
In-depth knowledge of statistical principles, applications, and SAS/R programming software.
Strong computer skills with demonstrated experience in working with the Microsoft suite of programs (Word, Excel, PowerPoint, and Outlook).
Knows how/when to apply organizational policy or procedures to a variety of situations.
Competencies
Adaptable — Adjusts readily and effectively to frequent changes in the work, processes, and requirements of the position; tries to understand change and quickly adjust focus and behavior; able to adjust to new leadership, new ways of doing things, and new priorities.
Building effective partnerships and work relationships — Uses appropriate interpersonal styles and communication methods to build and support effective working relationships with internal groups, global affiliates, and external groups; cultivates an active network; establishes and/or supports shared goals; reduces barriers between people, units, and/or locations; fosters open dialogue and effective communications; negotiates for an acceptable outcome.
Strong oral and written communication and presentation skills — Clearly conveys information and ideas to individuals and groups (internal and external); makes it a point to communicate regularly to peers, team members, subordinates, and/or managers; effectively organizes information; maintains and adjusts to audience; ensures understanding; comprehends communication from others; provides clear and effective training to internal and external groups.
Continuous learning — Makes specific efforts to improve and expand technical knowledge and skills; identifies new areas for learning; regularly creates and takes advantage of learning opportunities; uses newly gained knowledge and skills on the job; takes initiative to discover information about industry regulations and standards.
Strong decision making and judgment — Identifies and understands issues, problems, and opportunities; compares data from different sources to draw conclusions and uses effective approaches for choosing a course of action or developing appropriate solutions; exercises appropriate judgment and involves others to obtain information; considers potential risks and makes the most appropriate decisions; communicates with all appropriate parties and ensures understanding of the resulting decisions.
Driving for results with quality — Consistently produces quality results; completes tasks and projects requiring a great attention to detail; appropriately balances the need to meet deadlines with the requirement for quality products that produce strategic value; establishes stretch goals for self and others; works tenaciously toward achieving desired results.
Global vision — Thinks globally in terms of commercialization; knows global regulations and protocols; demonstrates cultural sensitivity and works well with people globally; understands what we do as a company even though may not know the details and how they fit in.
Managing through influence — Motivates and manages the performance of colleagues over whom he/she does not have direct authority; works with and appropriately influences many kinds of team and project members; pushes tasks and decisions down; invites input from others; provides appropriate feedback; steps up to conflicts and handles in an appropriate manner; can find common ground and get cooperation with minimum noise.
Strong planning and organizational skills — Prioritizes projects and effectively manages resources; effectively coordinates schedules and allocates time to complete work; identifies more critical and less critical activities and tasks and adjusts priorities when appropriate; uses time appropriately to ensure work is completed effectively and efficiently.
Problem solving — Consistently solves difficult problems with effective solutions; anticipates and identifies core problems, can see underlying or hidden problems and patterns and look beyond the obvious to solve problems effectively; asks good questions and probes for answers; applies insightful analysis; confronts tough or difficult issues.
Ability to be an effective team leader and/or team member — Comfortable sharing information and working in teams; uses appropriate methods and a flexible style to help build a cohesive team and facilitate the completion of team goals; involves and informs others; models commitment to team expectations and responsibilities; finds ways to help the team accomplish goals.
Educational Qualifications
PhD or Master degree in Statistics or Biostatistics
Minimum 7years (PhD) or 9 years (master degree) of experience in the pharmaceutical industry.
#LI-Remote
Competencies
Accountability for Results - Stay focused on key strategic objectives, be accountable for high standards of performance, and take an active role in leading change.
Strategic Thinking & Problem Solving - Make decisions considering the long-term impact to customers, patients, employees, and the business.
Patient & Customer Centricity - Maintain an ongoing focus on the needs of our customers and/or key stakeholders.
Impactful Communication - Communicate with logic, clarity, and respect. Influence at all levels to achieve the best results for Otsuka.
Respectful Collaboration - Seek and value others' perspectives and strive for diverse partnerships to enhance work toward common goals.
Empowered Development - Play an active role in professional development as a business imperative.
Annual Salary :
Minimum $155,838.00 - Maximum $232,990.00, plus annual incentive: The range shown represents a typical pay range or starting salary for candidates hired to perform the work. Other elements may be used to determine actual salary such as the candidate's job experience, specific skills, and comparison to internal incumbents currently in role. This information is provided to applicants in accordance with states and local laws.
Company benefits: comprehensive medical, dental, vision and prescription drug coverage, company provided Basic Life, AD&D, Short-term and Long-term Disability insurance, tuition reimbursement, a 401(k) match, PTO allotment each calendar year, paid holidays, and paid leave programs as well as other company provided benefits.
Come discover more about Otsuka and our benefit offerings; https://www.otsuka-us.com/careers-join-otsuka.
Disclaimer:
This job description is intended to describe the general nature and level of the work being performed by the people assigned to this position. It is not intended to include every job duty and responsibility specific to the position. Otsuka reserves the right to amend and change responsibilities to meet business and organizational needs as necessary.
Otsuka is an equal opportunity employer. All qualified applicants are encouraged to apply and will be given consideration for employment without regard to race, color, sex, gender identity or gender expression, sexual orientation, age, disability, religion, national origin, veteran status, marital status, or any other legally protected characteristic.
Statement Regarding Job Recruiting Fraud Scams
At Otsuka we take security and protection of your personal information very seriously. Please be aware individuals may approach you and falsely present themselves as our employees or representatives. They may use this false pretense to try to gain access to your personal information or acquire money from you by offering fictitious employment opportunities purportedly on our behalf.
Please understand, Otsuka will never ask for financial information of any kind or for payment of money during the job application process. We do not require any financial, credit card or bank account information and/or any payment of any kind to be considered for employment. We will also not offer you money to buy equipment, software, or for any other purpose during the job application process. If you are being asked to pay or offered money for equipment fees or some other application processing fee, even if claimed you will be reimbursed, this is not Otsuka. These claims are fraudulent and you are strongly advised to exercise caution when you receive such an offer of employment.
Otsuka will also never ask you to download a third-party application in order to communicate about a legitimate job opportunity. Scammers may also send offers or claims from a fake email address or from Yahoo, Gmail, Hotmail, etc, and not from an official Otsuka email address. Please take extra caution while examining such an email address, as the scammers may misspell an official Otsuka email address and use a slightly modified version duplicating letters.
To ensure that you are communicating about a legitimate job opportunity at Otsuka, please only deal directly with Otsuka through its official Otsuka Career website https://vhr-otsuka.wd1.myworkdayjobs.com/en-US/External.
Otsuka will not be held liable or responsible for any claims, losses, damages or expenses resulting from job recruiting scams. If you suspect a position is fraudulent, please contact Otsuka's call center at: 800-363-5670. If you believe you are the victim of fraud resulting from a job recruiting scam, please contact the FBI through the Internet Crime Complaint Center at: https://www.ic3.gov, or your local authorities.