Director, Intellectual Property Counsel (Remote)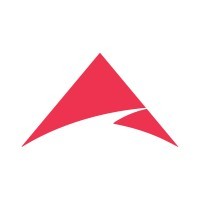 Avanir Pharmaceuticals
Legal
North America
Posted on Wednesday, August 2, 2023
Job Summary
The Otsuka US Legal Team is looking for an experienced patent attorney who can be successful within our ethical, fast-paced, adaptive and collaborative culture. This position is located in either Princeton, NJ, Rockville, MD or remote (will be required to work east coast hours) with travel to the office at least 25%.
The Director, IP Counsel will bring an advanced understanding of the pharmaceutical industry and the intellectual property framework of the industry. Having several years of applicable experience, the incumbent will offer a deep understanding of the legal and business risks specific to the Company. They will develop, implement and execute IP and legal strategies that provide a solid legal position while enabling the business objectives. As a Director within the Legal team, it is expected the incumbent will provide clear and appropriate advice to clients, will work independently and will know when to appropriately escalate complex and unique topics for confirmation of their own well-reasoned positions.
The Director, IP Counsel will report to the Senior Director, IP Counsel in the Intellectual Property Practice Group in Legal Affairs. Key responsibilities will be to identify and pursue strategies to capture innovation in all phases of R&D activities of pharmaceutical business and communicating IP guidance and risks to IP, legal and business teams. In addition, this role will craft strategies for the filing, prosecution, maintenance and defense of patents worldwide. There will also be opportunities to work on business development deals or coordinate responses to legal changes.
Job Description
Director, IP Counsel Specific Responsibilities:
Actively counsel members of R & D such as Clinical Development, CMC and other departments to identify new inventions as well as devise and implement strategies for patent protection and publication throughout all phases of drug development and commercialization.
Create and implement global strategic approaches toward building patent portfolios and providing value to business in view of pharmaceutical product lifecycle.
Build and manage patent portfolios by identifying inventions and preparing, prosecuting, maintaining and defending patent and effectively managing outside counsel as needed.
Evaluate and monitor patent portfolios of third parties, including IP due diligence in in-licensing opportunities.
Develop and communicate IP guidance to stakeholders across the business, including within Clinical Development, Medical Affairs, Business Development, Commercial, Marketing, and Legal Affairs.
Support intellectual property-related transactional work.
Work collaboratively with colleagues and leadership in the legal and IP function, including substantial interactions with IP function of headquarters in Japan.
Develop an understanding of Otsuka's technology, scientific and business strategy to develop and prioritize IP strategies and to identify IP-related risks; advise company management and stakeholders on IP strategies and risks.
Provide support for patent, licensing, trademark and copyright matters.
Provide IP and technical analysis in support of patent litigations.
Perform other legal, administrative and corporate duties upon request.
Additional Director Responsibilities (Representative not exhaustive list)
Solutions Analysis: Analyze specific problems and issues to find the best solutions. Solutions could be technical or professional in nature.
Internal Client Relationship Management: Contribute to the management of partnering relationships with internal clients, building effective working relationships and providing high-quality professional services to support in delivering business strategy and plans.

Recommendations:

Advise others on how to design new processes and systems that meet professional standards.
Information and Business Advice: Resolve queries from internal or external customers or suppliers by providing information on complex processes and the related policies, referring to others where necessary for interpretation of policy.
Risk Scenario Modeling: Analyze, assess, and quantify the risks associated with products/individual

applications/business

activities/the market to determine whether any risk is within the agreed risk appetite. Undertake tactical risk modeling.
Qualifications
Required
BEHAVIORAL COMPETENCIES
Decision Quality: Makes good and timely decisions that keep the organization moving forward.
Communicates Effectively: Develops and delivers multi-mode communications that convey a clear understanding of the unique needs of different audiences.
Collaborates: Builds partnerships and works collaboratively with others to meet shared objectives.
Develops Talent: Develops people to meet both their career goals and the organization's goals.
Strategic Mindset: Sees ahead to future possibilities and translates them into breakthrough strategies.
Business Insight: Applies knowledge of business and the marketplace to advance the organization's goals. Monitors business news and market changes for impact on the business or on own expertise area; uses this to shape decisions.
TECHNICAL COMPETENCIES
Questions Strategically: Works without supervision and provides technical guidance when required to uncover clients' explicit needs and/or unforeseen opportunities and challenges.
Negotiation: Uses comprehensive knowledge and skills to negotiate independently while providing guidance and training to others.
Analyze Alternatives and Recommend Solutions: Works with full competence to analyze potential solutions and create recommendations based on the expected benefits, costs, and overall value of the solution for key stakeholders.
Effectively Presents Solutions: Uses comprehensive knowledge and skills to act independently while guiding and training others to clearly present solutions that link directly to the key objectives and challenges important to the client.
Education / Experience
EDUCATION:
Doctor of Jurisprudence (J.D.) or equivalent degree required
Licensed US Attorney, USPTO Registration Number required
Advanced degree in chemistry, biology, biochemistry or related discipline is preferred
EXPERIENCE:
Minimum of 5 years of relevant experience, including minimum of 3 years as an in-house patent attorney in the pharmaceutical industry.
Experience integrating global outlook and management of pharmaceutical product lifecycle into decision-making process required.
Experience & demonstrated ability to collaborate, build and sustain effective partnerships with multicultural key stakeholders and project teams.
First-hand experience of patent drafting and patent prosecution required.
First-hand experience of IP-related litigation preferred.
Up to 25% travel is required based upon business needs.
Preferred
Laboratory experience in relevant scientific area preferred.
Previous law firm experience preferred.
Experience of managing external service providers preferred.
Disclaimer
This job description is intended to describe the general nature and level of the work being performed by the people assigned to this position. It is not intended to include every job duty and responsibility specific to the position. Otsuka reserves the right to amend and change responsibilities to meet business and organizational needs as necessary.
Otsuka is an equal opportunity employer. All qualified applicants are encouraged to apply and will receive consideration for employment without regard to their protected veteran or disabled status, or any protected status
Competencies
Accountability for Results - Stay focused on key strategic objectives, be accountable for high standards of performance, and take an active role in leading change.
Strategic Thinking & Problem Solving - Make decisions considering the long-term impact to customers, patients, employees, and the business.
Patient & Customer Centricity - Maintain an ongoing focus on the needs of our customers and/or key stakeholders.
Impactful Communication - Communicate with logic, clarity, and respect. Influence at all levels to achieve the best results for Otsuka.
Respectful Collaboration - Seek and value others' perspectives and strive for diverse partnerships to enhance work toward common goals.
Empowered Development - Play an active role in professional development as a business imperative.
Come discover more about Otsuka and our benefit offerings; https://www.otsuka-us.com/careers-join-otsuka.
Disclaimer:
This job description is intended to describe the general nature and level of the work being performed by the people assigned to this position. It is not intended to include every job duty and responsibility specific to the position. Otsuka reserves the right to amend and change responsibilities to meet business and organizational needs as necessary.
Otsuka is an equal opportunity employer. All qualified applicants are encouraged to apply and will be given consideration for employment without regard to race, color, sex, gender identity or gender expression, sexual orientation, age, disability, religion, national origin, veteran status, marital status, or any other legally protected characteristic.
Statement Regarding Job Recruiting Fraud Scams
At Otsuka we take security and protection of your personal information very seriously. Please be aware individuals may approach you and falsely present themselves as our employees or representatives. They may use this false pretense to try to gain access to your personal information or acquire money from you by offering fictitious employment opportunities purportedly on our behalf.
Please understand, Otsuka will never ask for financial information of any kind or for payment of money during the job application process. We do not require any financial, credit card or bank account information and/or any payment of any kind to be considered for employment. We will also not offer you money to buy equipment, software, or for any other purpose during the job application process. If you are being asked to pay or offered money for equipment fees or some other application processing fee, even if claimed you will be reimbursed, this is not Otsuka. These claims are fraudulent and you are strongly advised to exercise caution when you receive such an offer of employment.
Otsuka will also never ask you to download a third-party application in order to communicate about a legitimate job opportunity. Scammers may also send offers or claims from a fake email address or from Yahoo, Gmail, Hotmail, etc, and not from an official Otsuka email address. Please take extra caution while examining such an email address, as the scammers may misspell an official Otsuka email address and use a slightly modified version duplicating letters.
To ensure that you are communicating about a legitimate job opportunity at Otsuka, please only deal directly with Otsuka through its official Otsuka Career website https://vhr-otsuka.wd1.myworkdayjobs.com/en-US/External.
Otsuka will not be held liable or responsible for any claims, losses, damages or expenses resulting from job recruiting scams. If you suspect a position is fraudulent, please contact Otsuka's call center at: 800-363-5670. If you believe you are the victim of fraud resulting from a job recruiting scam, please contact the FBI through the Internet Crime Complaint Center at: https://www.ic3.gov, or your local authorities.