Executive Assistant (EU)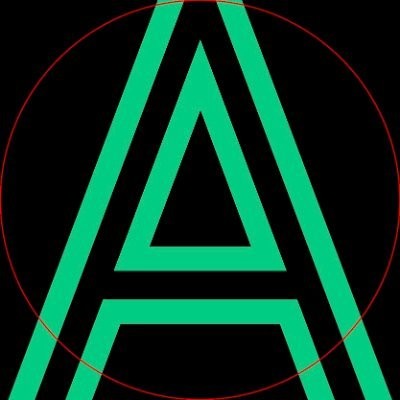 Aetion
Administration
Barcelona, Spain
Posted on Friday, April 21, 2023
**This role is located in Barcelona, Spain with a hybrid working model (in-office 3 days/week and work-from-home 2 days/week)**
WELCOME to Aetion! We are a global leader in science-driven technology using real-world evidence to provide innovative healthcare solutions. Our Aetion Evidence Platform is used to evaluate the safety, effectiveness, and value of medications, delivering better outcomes to patients, medical professionals, and clients. We've partnered with top biopharma companies and are backed by leading venture capital firms to help increase our medical research and expand our product line. Aetion is headquartered in the US and has expanded throughout Europe with EU headquarters in Barcelona.
Recent Achievements:
European Medicines Agency selected Aetion to support safety and efficacy research in Europe
Collaboration with the National Institute for Health and Care Excellence (NICE)
Strategic partnership with Quinten Health to use Artificial Intelligence and Real World Evidence to reduce research timelines
Aetion and Cegedim Health Data long-term partnership to expand real-world evidence research in Europe
Aetion and Aetion's leadership are a recipients of a number of prestigious awards:
PERKS of being an A-Teamer:
25 vacation days
Daily in-office lunch stipend (and a fully stocked kitchen)
Sabbatical opportunity after five years of employment
Commitment to professional development opportunities with access to Skillsoft learning experience platform
Employee-led initiatives including annual company-wide innovation day & DEI resource groups
Comprehensive private health coverage w/ out-of-network reimbursements options .
Peer & company recognition programs
Mental Health & Wellness Benefits
Monthly educational lunch & learn
Come join us!
DESCRIPTION:
Aetion is looking for an Executive Assistant to be a key contributor of its Executive team in Europe. The Executive Assistant will support the creation of a productive work environment for the different European functions (Digital, Delivery, Engineering, Client Partners, etc.) by ensuring that their Executive(s) time is organized efficiently and productively based on their goals. This position requires someone who is highly organized, detail-oriented, personable, and able to look at the bigger picture. Fluent English and Spanish are required.
RESPONSIBILITIES:
The following duties include, but are not limited to:
Administrative support to EU Leadership team:
Schedule complex meetings/interviews in different time zones, externally and internally, that involve executives from multiple organizations

Maintain calendars and daily schedules in a proactive, forward-thinking fashion for the supported executives

Manage and submit expenses in a timely manner

Schedule and book international travel

Prepare Aetion's Excom visits in Europe (plan the schedule of the trips with them or their Assistant, ensure feasibility of travel roadmap, coordinate bookings if necessary, etc.) connecting with the Chief of Staff and other EA based in the US

Advise, inform, and provide context on scheduling roadblocks and identify priorities in the immediate and long-term,

Possibility to be involved in writing Meeting Minutes when necessary
Office Management activities
Assist with the office supplies process and in creating a comfortable and welcoming work environment for the team in the Barcelona office.

Assist in liaising with facility management vendors.

Handle visitor management, including facilitation of interview candidates and clients.
Overall
Ability to communicate professionally — including with senior professionals/key contacts in and outside the organization — and handle confidential information

Flexible mindset to expand the scope of the role - Assist the European Leadership team Executives and Aetion's Chief of Staff on special projects inclusive of meeting setup and support, workplace experience, Meeting notes taking, all-employee events, and other tasks as needed
REQUIREMENTS:
Experience working directly with executives on their priorities as it relates to the team, day-to-day operations, special projects, etc.

Previous experience with office management, scheduling in different time-zones, and travel planning.

Advanced proficiency with systems such as PowerPoint, Excel, Gmail, Google Docs, and Slack.

Fluent in Spanish and in English, written and oral, is a must. Proven experience working entirely in English.

Strong understanding of working in multicultural environments. Stakeholders will be from different European countries, in an US company culture.

Excellent organizational, written, and oral communication skills, and attention to detail

Strong customer-orientation and highly resolutive mindset.

Experience with managing communication with teams in different time zones

A self-starter who can identify and proactively approach issues as they arise, including persistent follow-up and managing multiple moving parts.

Ability to multitask, prioritize, adapt to change, and work well under pressure in an entrepreneurial environment.

A willingness to grow and work outside of the average Executive Assistant's scope of duties from time to time.
Aetion is an Equal Opportunity Employer. Aetion is committed to being an employer of choice, not just a good place to work, but a great and inclusive place to work. To that end, we strive to recruit and maintain a workforce that meaningfully represents the diverse and culturally rich communities that we serve. Qualified applicants will receive consideration for employment without regard to their race, color, religion, national origin, sex, sexual orientation, gender identity, protected veteran status or disabled status or, genetic information.